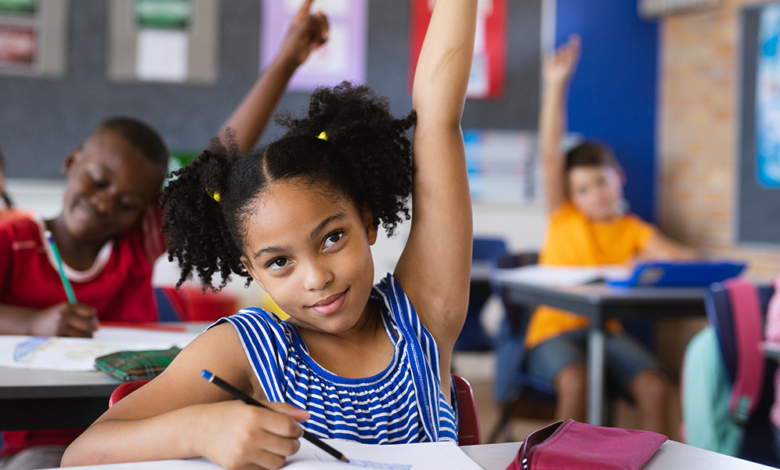 By Rey Ramsey, founder and CEO of Centri Tech
As schools across the country struggle with the incredibly consequential decision if they're returning to remote learning, in-person education, or a hybrid model, a deadly pathogen is weighed against lifelong implications of missed education and experience crucial to development. A December 2020 McKinsey study found Black and Hispanic students were more likely to be learning remotely and saw that even though on average all students were falling behind in standardized test scores, students of color are faring worse. The Urban Institute's analysis found that Latinx, AI/AN, and Black students are consistently more likely to face remote learning challenges across a variety of household factors – including lack of internet and computer access.
Schools from elementary through college continue to experiment with models that can best match their student's needs. This continues to lead to unique insights to alternative methods for education, employment, and the pathway between the two. In tandem with this is a once-in-a-generation (or more likely once-in-a-lifetime) series of funding programs in the Infrastructure Investment and Jobs Act (IIJA). By linking education best practices with the conceptualization and implementation of infrastructure (and the careers required to implement it) through the lens of people-centric outcomes, those in need today can be trained and employed and those on the journey to their own tomorrow can have a flexible, viable, and personalized pathway from K to Career.
Infrastructure with Intentionality
Right now, Federal Departments and Agencies are trying to best craft rules for their programs in ways that will have impact today and sustainability for the future. The nature of our federal funding structure is that siloed programs will always struggle with scalability, efficiency, and efficacy. Although each program has its Congressionally mandated tasks, approaching these with the same conceptual outcome lens can change our world.
The lens? Focusing on people-centric outcomes in the way we approach bridges and wires. Improving infrastructure, but with intentionality.
This is also our opportunity to revolutionize how people learn at every level of education and how to have a scalable, efficient, effective, and sustainable pathway to employment.
It starts at home: home is the center of life, of culture, of health, and of education – and today for many students it's also the classroom. Home is where they communicate with their teachers, where they socialize with their friends, where they map out their future. By nature of a global pandemic, for many the school has become a screen.
Broadband connectivity is one key example of how infrastructure programs can and should expand the optionality and opportunity of education – for the young, old, and in-between. The National Telecommunications and Information Administration has a range of upcoming grant programs funded through the IIJA. The United States Department of Agriculture is deploying funding for rural broadband infrastructure, the Federal Communications Commission is continuing their broadband affordability subsidy, Housing and Urban Development continues to fund the development of affordable housing, the Department of Transportation is rapidly readying to repair roads and bridges, and the Department of Labor is updating and expanding their apprenticeship and workforce development programs. If a unified, purposeful vision is brought to each of these, their impact can be both greatly expanded and more sustainable.
Every one of these needs a trained and certified workforce for today's work, and needs the same for ongoing maintenance, upgrades, and future work. All of these necessarily require pathways through the education ecosystem, the home ecosystem, and both today and in through the future the digital ecosystem. For those who are falling behind through remote learning, this is also an opportunity to address the "Whys?" – lack of reliable broadband access, its high expense, and the impact a lack of affordable housing has on household environments. As a part of addressing these issues, we also have the opportunity to digitize not just the education and workforce components of digital learning, but also improving the accessibility of the other services that affect home life. The digitization and direct-to-the-home delivery of resident services can bring life changing assistance that addresses all of the complex elements that affect the quality of a learning environment.
To do all of this, we must bring together the experts in every one of these ecosystems. We need to intentionally synchronize where and how these programs can feed into each other, and – ultimately – we must focus on the lens of people-centric outcomes that meaningfully advance quality of life.
Centered in all of this will and must be education. This purposeful approach will necessarily create powerful pathways between how we learn, how we live, and our quality of life.