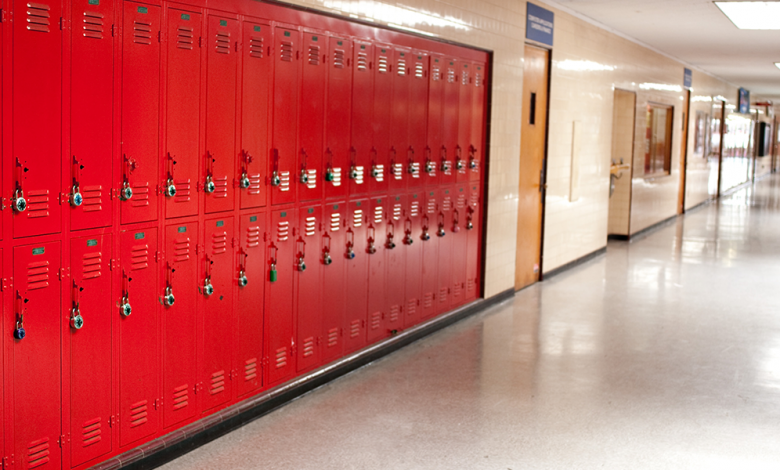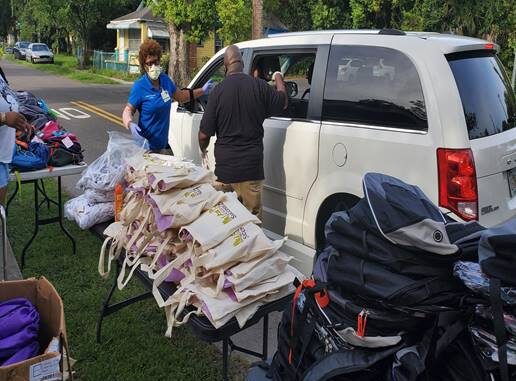 New Town Success Zone (NTSZ) held their 12th annual Back to School Giveaway at their facility on Old Kings Rd on the Northside near Edward Waters Campus. Due to Covid-19 the event was attended via drive-through for local residents and families in need. "We really appreciate our partners continued support of the Vision of New Town, which is to save lives," said Program Coordinator Ivy Wyche.
Over 300 stuffed book bags were gifted to 150 families with free groceries. Also on the campus were wellness booths providing testing and brochures for annual health screenings.
The NTSZ offers prepared meals every Tuesday and Thursday from the Center for Prevention of Health Disparities, 1658 Kings Rd, weekly from 3 p.m. – 5 p.m.
Wellness Rx/drive through grocery giveaways are every 4th Saturday of the month. NTSZ also offers one day Jacksonville Transportation Authority bus passes to the community Mon-Friday 9 a.m. – 4 p.m. Starting in October 2020, NTSZ plans to start virtual Vision Keeper community meetings via Zoom. Shown are Maria Sampson and Brent Woods loading up a patron's car with book bags and groceries.
This article originally appeared in The Jacksonville Free Press.