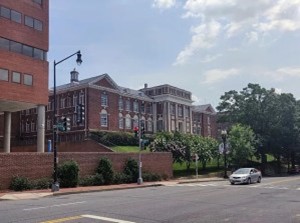 By Tashala K. Quick,
Word In Black
"What goes on in this house, stays in this house!" As a child, I knew this meant I was not supposed to share the inner happenings of our household to just anyone. When folks outside our family inquired about something as simple as what I had for dinner, it caused me to pause and weigh the possible outcomes of sharing this information. In that moment, I had to decide if this were something my parents would be okay with me answering. I understood that sharing too much could result in a consequence not of my liking.
This same principle might also be applied to our beloved Historically Black Colleges and Universities (HBCUs). Recent events at Jackson State University and Bethune-Cookman University have placed HBCUs under a microscope when it comes to their facilities and the overall culture of these institutions of higher learning. Even Howard University suffered a blow to its prestigious public image in the fall of 2021 when student protests of living conditions in campus dormitories garnered the attention of national media.
Social media battles have been plenteous around Deion Sanders and his decision to part ways as head coach of Jackson State University's football team. And once the dust settled with Sanders landing at the University of Colorado Boulder, in walks Ed Reed, NFL Hall of Famer, to pick up the baton of controversy.
Reed, who was reported to be hired as head coach of Bethune-Cookman University's football program, recently captured the media's attention with his social media rant in which he called out his tentative employer for less than stellar grounds and athletic facilities.
To be specific, he stated that there was trash on the campus grounds and his office wasn't even tidy when he arrived. Though he later apologized, his tirade resulted in his contract offer being rescinded. However, this was not the end of the troubles for Bethune-Cookman. On Jan. 23, students left the halls of higher learning to protest the conditions in the dormitories and the quality of food on campus, to name a few of their concerns.
These events lead me to ask several questions. Is it okay for members of the African-American community to air our dirty laundry in public as it relates to HBCUs? Are these discussions best left within the administrative buildings of our most illustrious institutions? Are there underlying factors that contribute to these problematic conditions?
We must admit that HBCUs have been significantly underfunded for decades. Recent reports indicate that the state of Tennessee owes between $150 million and $544 million in land-grant funds to Tennessee State University in Nashville. Some HBCUs are private colleges or universities that depend on federal funds, grants, donations from corporations and alumni contributions to keep their doors open. Whether these institutions are public or private, there is a significant funding gap when compared to other institutions of higher education across the country.
So, is there a better way to have this discussion? I think so. I submit that there are problems on the campuses of many of our HBCUs. As an undergraduate at an HBCU in Alabama, I remember long lines at the financial aid office and some dorms which lacked air conditioning. However, I wouldn't trade my experience there to attend a different college. As a student, I had professors who cared about me and cheered for my success. I felt a sense of pride and belonging to a legacy. For four years, I was free to be myself– unencumbered.
Yes, there needs to be meaningful conversations with students, faculty and staff to address the needs within our HBCUs. When you don't deal with the problems inside the "house," they will certainly gain attention outside the house. It appears that a system for sharing concerns with HBCU administrators needs to be highly prioritized and shared with all stakeholders.
HBCUs have been the saving grace and backbone of the African-American community for decades. There was a time when these institutions were the only higher education options for people of color. It's imperative that we remember this history when we are less than satisfied with the infrastructure and organization of these schools. Decorum is necessary when addressing the shortcomings and needs that are inherent within any family — especially our preeminent HBCUs.
The post The HBCU dilemma: is it okay to air our dirty laundry? appeared first on AFRO American Newspapers .
This article originally appeared in The Afro.