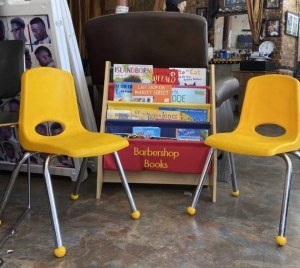 By Maya Pottiger,
Word in Black
As the saying goes, even in darkness, there is light.
States across the country are removing books from classroom shelves and school libraries, and there are bans and challenges against books with topics ranging from race and racism to LGBTQ+ content and activism.
Even so, teachers haven't stopped requesting Black-authored and other diverse books through DonorsChoose.
Books by Black authors with high-profile book bans — like Jason Reynolds, Angie Thomas and Jerry Craft — have continued to be requested by teachers at all grade levels through DonorsChoose. In the 2022-2023 school year, there have already been more than 300 requests for books by these authors.
On top of that, literacy rates declined during the pandemic, with expert Dr. Tanji Reed Marshall, the director of P-12 practice at the Education Trust, saying we aren't worrying enough about this issue.
Students' literacy rates are now at low levels not seen since 2005. But, depending on which students you're looking at, this problem has existed for decades, and now educators are struggling to catch up and fix it.
The good news is there are organizations dedicated to improving student literacy and promoting a love of reading by ensuring kids have access to diverse books.
Barbershop Books meets kids where they're at
While getting a haircut after school, one of Alvin Irby's students walked into the barbershop, and he sat and looked antsy. Irby observed the student and found himself wishing he'd had a book to hand over so the time could be used productively, like by working on his reading.
This sparked the idea for his organization Barbershop Books, of which he is the founder, executive director, and "Chief Reading Inspirer."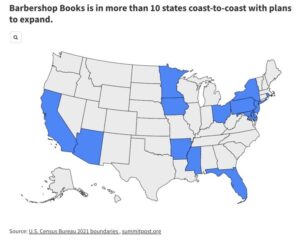 Barbershop Books, now in its 10th year, works with over 200 barbershops in more than 50 cities across the country to ensure there's a curated selection of age-appropriate and content-relevant books available to kids. The books are chosen based on the recommendations and interests of Black boys.
"Barbershops really do play a significant cultural role in many Black communities that other spaces just do not serve," Irby says.
He highlighted that, in many Black communities, barbershops are generally Black-owned, and owned by community members. And they're spaces that provide Black boys access to Black men when they need mentors, or if they don't have fathers at home or Black male teachers in school.
This is why Barbershop Books provides barbers with early literacy training. The organization helps barbers understand that no child is too young to start reading, and guides them on how to invite parents and children to read.
"We share with them that many children have experienced reading trauma, and they may not actually be interested in or excited about reading the first, second, or even third time they come into your barber shop," Irby says. "We want to make sure that we set the barbers up for success, and that we equip them to really be able to support positive reading experiences for the children and families who come into their barber shops."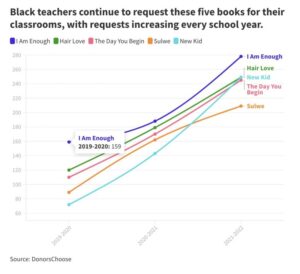 And it's working. In its 2022 impact report, Barbershop Books found that feedback was overwhelmingly positive.
Plus, barbers noted that providing books allowed boys to see a perspective beyond their neighborhoods, helped grow their emotional intelligence, contributed positively to their education, and acted as a positive behavioral force.
Barbershop Books plan to add around 80 additional locations in the coming months.
Our Kids Read distributes books nationwide
Growing up, reading was Jahmal Lake's happy place. And now, in a world where screens are used for everything from school to entertainment, Lake wants to help this generation get lost in the pages of a story.
In 2020, Lake founded Our Kids Read, an organization dedicated to promoting a love of reading, creating lifelong readers, and providing mentorship through reading buddies. Our Kids Read became an official nonprofit in November 2021, and by April 2022, it received a $450,000 grant from the New York Public Library to give away 30,000 books.
"It's just been a whirlwind," Lake says.
Our Kids Read currently has programs in New York, Maryland, Washington, California, North Carolina, and Washington, D.C., with plans to expand to Ohio and New Jersey in 2023. And, since its inception, it has provided more than 14,500 students with at least two books each.
The books are distributed through school partnerships and book festivals, which often incorporate interactive activities, like bilingual storytellers and African drummers, who help bring the stories to life.
To reach students one-on-one, Our Kids Read has a network of Reading Buddies, or adults who volunteer their time to read with a buddy over Zoom for about 30 minutes every week. This helps create bonds through shared interests and having mentors who look like you.
"These children are able to see themselves in their Reading Buddies if that person is a Black or Brown person, but you also find the things these young people are interested in are often mirrored in their mentor," Lake says. "So not only are they able to share that cultural heritage and that instinctive kinship with somebody who has a similar heritage, but on top of that, [they] also seem to have a lot of shared interests and shared stories."
This article was originally published by Word in Black.
The post These organizations connect students with diverse books appeared first on AFRO American Newspapers .
This article originally appeared in The Afro.