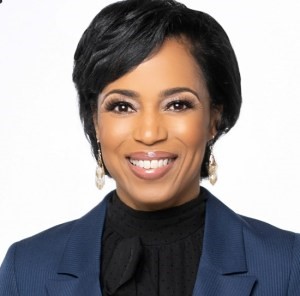 By Tashi McQueen,
AFRO Political Writer,
tmcqueen@afro.com
Prince George's County Executive Angela Alsobrooks delivered the State of the County Budget Address for fiscal year 2024 on March 15.
The $5.4 billion proposed budget significantly funds education and public safety.
"As a result of a legal mandate, we're required to give 62 percent of our budget to our school system and our public safety program requires 19.7 percent of our budget," said Alsobrooks. "That means before we spend a penny of our revenues 82 percent of our entire budget goes just to public safety and our school system."
Only 18 percent of the budget was free to use in other areas of the County such as affordable housing, economic development and environment.
The budget includes:
Education and Youth Development
$2.79 billion for the Board of Education
$131.6 million for Prince George's Community College
$37.6 million for Prince George's County Memorial Library System
$2.5 million for Youth development programs like Summer Youth Enrichment Program
Safer Neighborhoods
$394.7 million for Prince George's County Police Department
$259.7 million for Prince George's County Fire/EMS Department
$41 million for Vision Zero Prince George's, which supports various road safety improvements
Environment
$141.5 million Stormwater Management Capital Improvement Program
$135.5 million for Clear the Curb which includes an improved bulk trash pickup program
$9.9 million for litter reduction programs.
Affordable Housing
$45.25 million for creating and maintaining affordable housing.
Economic Development
$15.4 million for economic development agencies funding
$17.8 million for small businesses.
Health and Human Services
$35.3 million into the Health Department
$23.2 million in Behavioral Health Programs
$548,700 to the Office of Veterans Affairs
"We are pleased with the County Executive's focus on investing in education and public safety, and to see strong investments in the Department of Permitting, Inspections and Enforcement and stormwater management as well," said County Council Chair Thomas Dernoga in a released statement on March 15. "We will spend the next two months digging in and ensuring that Council priorities are considered."
The Prince George's County Council will review the budget through standing committees, staff reviews and public engagement in the coming three months.
The budget must be adopted by June 1.
Residents should go to the 2024 Budget Portal for more information on the budget process, committee sessions and public hearings.
Tashi McQueen is a Report For America Corps Member.
Similar articles:
Prince-georges-lawmakers-seek-rent-stabilization-amid-skyrocketing-rates-evictions
ginsburg-paved-a-way-for-alsobrooks-and-braveboy
Alsobrooks-wants-see-prince-georges-county-progress
Prince-georges-county-ends-year-with-drop-in-crim
—
https://www.princegeorgescountymd.gov/DocumentCenter/View/45197/Budget-In-Brief—FY-2024-Proposed-Budget?utm_medium=email&utm_source=govdelivery
https://wjla.com/news/local/prince-georges-county-budget-angela-alsobrooks-proposes-54-billion-budget-people-centered-investments-blueprint-for-marylands-future-kirwan-plan-public-safety-schools-education-youth-development-violent-crime
2020-Final-Report-of-the-Commission.pdf
Just-what-is-this-kirwan-commission
The post Angela Alsobrooks announces proposed budget for Prince George's County appeared first on AFRO American Newspapers .
This article originally appeared in The Afro