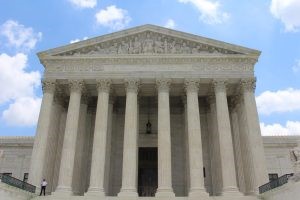 By Bria Overs,
Word in Black
For some borrowers nationwide, student loan payments may soon be a thing of the past. That's because recently, the Supreme Court declined to block a class action lawsuit against predatory for-profit colleges and vocational schools. The decision allows a nearly $6 billion legal settlement to move forward and allows the cancellation of student loans for thousands of borrowers who previously claimed their schools misled them.
The settlement, which stems from a class-action case, was filed in 2019 and specifically targeted Everglades College, Lincoln Educational Services Corp., and American National University. These schools argued they were unfairly included in the list of about 150 schools alleged with wrongdoing, many of which were for-profit. Everglades College is a not-for-profit.
Other colleges include Corinthian Colleges, Inc., ITT Technical Institute, and more.
This settlement is important for Black and Latino folks, who are more likely to be targeted by for-profit schools through predatory practices and redlining. Areas considered majority-Black were "over 75 percent more likely to have a for-profit college," according to the Student Borrower Protection Center.
Student loan debt is an issue for the Black community because of its impact on the ability to reach major financial milestones, such as starting a business or buying a home. The unbalanced amount of student loan debt that affects Black borrowers was cited many times in the White House's fact sheet on the issue.
As of 2022, Americans owe $1.75 trillion in student loans. Black folks with bachelor's degrees "have an average of $52,000 in student loan debt," according to the Education Data Initiative.
In the case of for-profit schools, the Brookings Institute found in 2021 that for-profit colleges enroll about 10 percent of students nationally, and those students account for half of all student loan defaults. They're also more likely to borrow federal loans compared to students at four-year public colleges.
In March 2021, the Department of Education under the Biden administration forgave $1 billion in federal student loans for 72,000 borrowers who were students of for-profit colleges.
Borrowers continue to wait for a decision from the Supreme Court on the larger loan forgiveness program that would affect more than 40 million people and wipe out more than $400 billion in student loan debt.
This article was originally published by Word In Black.
The post Supreme Court's latest decision on student loans brings relief to some appeared first on AFRO American Newspapers .
This article originally appeared in The Afro.