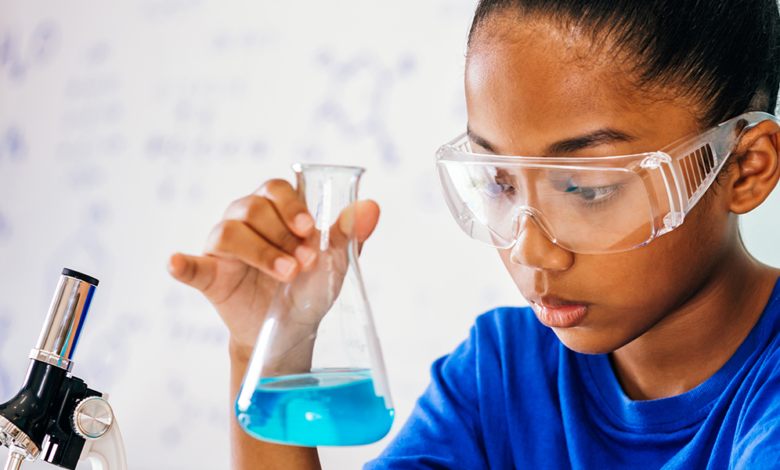 By Sofia Mohammed
As a former teacher and forever educator, my philosophy and approach to education was heavily shaped by Zaretta Hammond. Being a Black woman, I knew firsthand how important it was that the children in my class saw themselves represented across the content we consumed — especially for subjects like math and science, which often lack diversity or include cultural biases. This has led to industries, such as tech, being overwhelmingly dominated by White men. Black employees account for only eight percent of the tech workforce, and according to a report from AnitaB.org, Black women only 1.7 percent.
In order to increase the pipelines of historically marginalized communities in computer programming, engineering and other emerging fields, we must tackle the issue at its root: addressing the inequities that exist in education, particularly in computer science. This means developing and implementing STEM educational content that is intellectually challenging and culturally relevant for students — from the books they read, to the videos they watch, to the tests they take.
Studies show that culturally responsive education improves academic outcomes and benefits all students. The research supports what myself and thousands of other educators have seen firsthand — that children of color feel supported in school when they not only trust their teachers, but when the content they consume reflects their community and culture. This approach to teaching is not new or complicated, and has been happening in classrooms across the country for years. For example, as a teacher in Brooklyn, N.Y, I often had to adjust activities so that they would better resonate with my students. Instead of word problems that mentioned golf or farming, my assignments connected with their everyday experiences like riding the subway or familiar events like the West Indian Day Parade.
Representation and cultural competency across educational content is critical for children of color to stay engaged in those subjects. Right now, diversity in STEM curricula continues to miss the mark, often centering White, male, affluent communities. This major gap is why Black Girls CODE recently partnered with GoldieBlox on the creation of CODE Along, a series of free online coding tutorials posted to YouTube that prioritizes the representation of Black girls in every video. This is not to pat ourselves on the back — CODE Along is an example of how organizations and institutions can work together to create innovative, bottom-up solutions to address the staggering lack of diversity in STEM educational content.
Culturally responsive education is not just a talking point, but an urgent need that has been demanded by Black students and students of color for years. There is a strong appetite for inclusive computer science curricula, and the numbers from CODE Along prove it. Post after post, the engagement has continued to increase, reaching 23 million impressions and over 600K views in just a matter of weeks.
This series is successful because every detail has been carefully designed to connect with our audience. Black girls not only see themselves in the host, who is both dynamic and affirming, but they also resonate with the material. Each video is infused with larger topics and trends that Black girls care about — such as the beauty of natural hair, how they can be changemakers in their school communities and more. CODE Along is just one small piece of a much larger puzzle to address a systemic issue that has locked Black girls and students of color out of career opportunities for decades.
Access to inclusive STEM curricula is a civil rights issue that directly impacts the ability for marginalized communities to exist as our full-selves within a new, emerging tech society. For too long, we have experienced the consequences of a mostly White, male-dominated tech industry that not only affects internal business practices, but also the products many of us need to use every day. The lack of diversity in STEM is how we ended up with self-driving cars that hit Black pedestrians because they cannot detect darker skin and pulse oximeter devices that provide less accurate results to Black users.
The solution is not impossible. Right now, politicians are waging a culture war — intentionally conflating critical race theory with social-emotional learning, Black history and gender studies in an attempt to force teachers back into a White-washed, "old boys club" curriculum that only further ostracizes students of color in the classroom. And although it may feel like a David and Goliath fight, the good news is that there are steps all of us can take to push back and create an inclusive learning environment for students. Moving the needle takes a village, critical thinking, and a challenge to the status quo – all essential investments to the future in which we should want our children to live.
Sofia Mohammed is the interim executive director of Black Girls CODE.
The opinions on this page are those of the writers and not necessarily those of the AFRO. Send letters to The Afro-American • 233 E. Redwood Street Suite 600G
Baltimore, MD 21202 or fax to 1-877-570-9297 or e-mail to editor@afro.com
The post Black children deserve representation in STEM fields appeared first on AFRO American Newspapers .