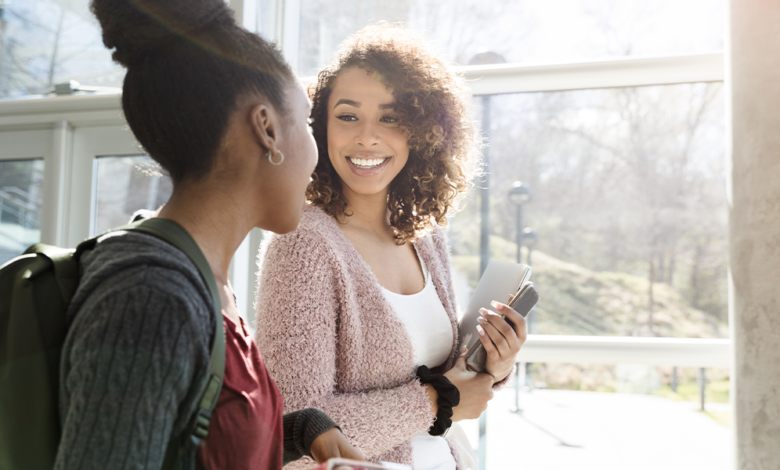 By David Pierce, Contributing Writer | Chicago Defender
Illinois colleges and universities are now required to provide mental resources on students' identification cards or its website.  This comes after Governor JB Pritzker signed Senate Bill 2014 into law last month.
Institutions will need to provide information about their counseling programs and the phone number for the National Suicide Prevention Lifeline. Former Parkland College student, Khariyah Mitchell, remembers having a tough first semester in the fall of 2020.
Mitchell said online learning become too much to handle, and she found out she was pregnant. The stress from both situations caused her to stop taking classes.
"I was trying to get in the swing of things by doing classes online and then things got more difficult when I got pregnant," Mitchell shared. The transition to online learning took a toll on her based on taking high school courses in-person earlier that year.
"I was falling behind when I was taking classes online," Mitchell said. "It made me feel discouraged by not having that classroom setting."
Parkland Counselor, Joe Omo-Sage, said major life-changing events like Mitchell's can make it hard for students to handle their academic load.
"Classes like math are just one thing, but students may not get an A+ due to their significant other breaking up with them, or their parents are getting a divorce," Omo-Sage said.
Omo-Sage encourages students to use mental resources available on their campus and recommended students do physical activities to stay at peace as they manage stress.
"I walk around the building with my students when the weather is nice because those things are systematically wonderful for them to get in touch with their bodies," Omo-Sage said.
Omo-Sage also recommended that students consider their options before making the decision to take a break, which includes taking a lighter course load instead of rather than being full-time for a semester.
Mitchell also shared she's has been able to manager her responsibilities as a mother and will be returning to Parkland this fall.
The post Illinois Colleges Required to Promote Mental Health Resources appeared first on Chicago Defender.