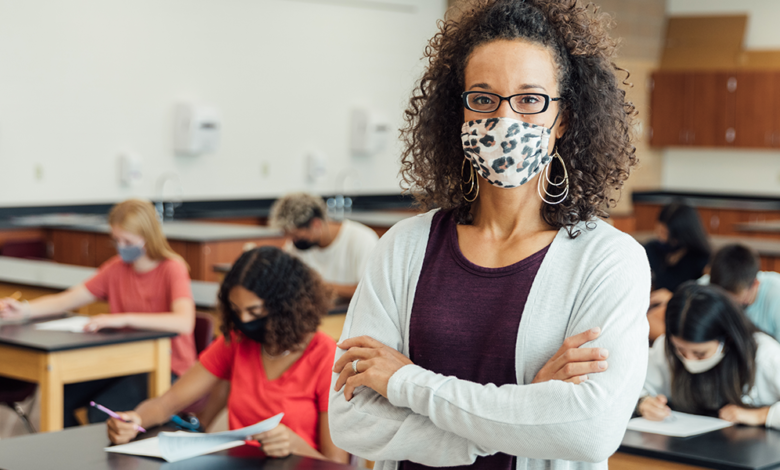 By Paula Shelton, Contributing Writer | Chicago Defender
Chicago Public Schools and the Chicago Teachers Union reached an agreement on the district's ongoing staff shortage. CPS announced that it would spend $10 million on the hiring of new staff.  Chicago Public Schools like many other districts across the nation faced staff shortages due to the pandemic. Those shortages have resulted in overcrowded classrooms, and teachers taking on multiple classes.
Part of the funds will be used to hire substitute teachers and support staff. The remaining funds will go towards compensating teachers for instructing more than one class and missed teacher preparation time. CPS Chief Education Officer Pedro Martinez announced the agreement and spoke about the strength the district has shown during the pandemic.
"Our schools have been incredibly resilient throughout this pandemic, and CPS is committed to supporting our dedicated principals and staff as we navigate the unique challenges of the past and current school years," said Martinez.
He went on to speak about how the funding will assist schools in preparing students for future success. "By giving our schools more funding and flexibility, we can ease the burden on administrators and educators so they focus on their most important job: preparing every Chicago Public Schools student for success in the classroom and beyond."
CPS also agreed to suspend educator evaluations for the 2022 school year. The Recognizing Educators Advancing Chicago's Students evaluations (REACH) were suspended last year as well due to the pandemic.  Probationary teachers and those on remediation plans will receive evaluations this school year
Chicago Teachers Union President Jesse Sharkey, a long-time opponent of REACH called the evaluation "inequitable at its core" in a statement released to its members detailing the components of the agreement.
In the statement, Sharkey applauded the $10 million pledged by CPS and the rollback of REACH. He did however vow to advocate for change to the current laws on teacher evaluation.
Paula J. Shelton is a freelance writer and journalist based in Chicago. Find her on social @beboldshineon.
The post CPS Pledges to Spend $10 Million on Staffing appeared first on Chicago Defender.