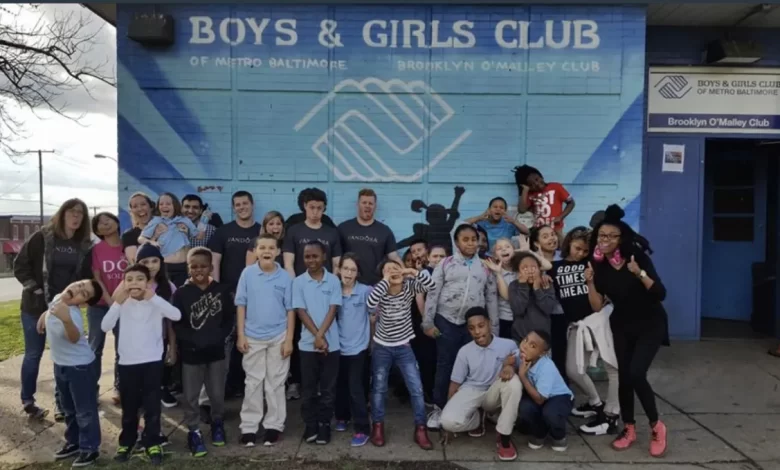 By Deborah Bailey,
Contributing Editor
Kids who find refuge at Brooklyn O'Malley Boys and Girls Club of Metropolitan Baltimore after school now have a new place to regroup and refocus with the launch of the organization's Calming Center.
The recent rash of January shootings involving Baltimore City Public school children has left many students and their families on edge.
Thanks to a grant from Wellpoint, formerly Amerigroup, a new calming center sits by the window of the facility adjacent to Garrett Park, offering children a safe place to sit and recover from stressful incidents in their day,self-regulate and regain their composure or just slow down.
"We have been collaborating with Boys and Girls Clubs of Metropolitan Baltimore to create healthier future generations for several years," said Lori Hammond, director of marketing for Wellpoint in Maryland. "We are proud to support this latest initiative that provides resources for young people facing challenges. Mental health and emotional wellness play a huge role in building healthy and productive lifestyles."
Just days before the Brooklyn neighborhood shootings, five students were ambushed outside of a fast food restaurant across the street from Edmonston West Side High School.
One student died during the incident from injuries and four were hospitalized. Yet another shooting took place on Jan. 25 near Forest Park High School on Northwest Boulevard. That shooting left a 15-year old student dead.
"At some point, it really does get to be too much," Baltimore City Public Schools CEO Sonja Santelises said, in response to the shootings involving Baltimore City youth.
Tiandra Hendricks, Brooklyn O'Malley Boys and Girls Club manager, helps create an oasis for the children and youth who scamper to the small building that sits near the corner of 3rd street and E. Patapsco Ave. after school each day and all weekend long.
The children and teens huddled at the Boys and Girls Club building are outgoing and ready to engage. Engrossed in homework, watching movies, playing games or just enjoying downtime, Hendricks has created an environment where the neighborhood's children and youth can laugh, play, explore, and just be themselves in contrast to the violent crime increasingly impacting youth across the city.
"They really are proud of their club. This is their place," Hendricks said. The Brooklyn O'Malley club recently added a new Leap technology computer lab, new lighting, fresh paint and fixtures, an outdoor garden and vibrant outdoor murals that match the energy of the children who make the club their home after school.
"Our young people have really embraced the upgrades. They have stepped up this year. This is their club and they have a determination to take care of it," Hendricks said.
"The Calming Center is icing on the cake." according to Hendricks. "It complements all the great new additions to the Club."
The addition of a Calming Center is a crucial tool supporting youth who reported an increase in anxiety, suicide and hopelessness, according to data from the Centers for Disease Control (CDC) pointing to a youth mental health crisis. CDC data from last year referenced a youth mental health crisis already on the horizon –even prior to Covid-19 pandemic.
"The COVID-19 pandemic has created traumatic stressors that have the potential to further erode students' mental wellbeing," said CDC Acting Principal Deputy Director Dr. Debra Houry.
Calming Centers support students' social, emotional, behavioral and health needs, according to a report issued by the U.S. Department of Education in 2021. School districts across the U.S. now utilize calming centers, Zen rooms and similar spaces to support student mental wellness.
In addition to the Calming Center installed at the Brooklyn O'Malley Club, Wellpoint will partner with the Boys and Girls Clubs of Metropolitan Baltimore to add Calming Centers to the O'Donnell Heights Club, Webster Kendrick Club, and Westport Homes Club in Baltimore.
Help us Continue to tell OUR Story and join the AFRO family as a member –subscribers are now members!  Join here!
The post Brooklyn O'Malley Boys and Girls Club: providing a calm refuge in the midst of Baltimore's surge of youth violence appeared first on AFRO American Newspapers .
This article originally appeared in The Afro.