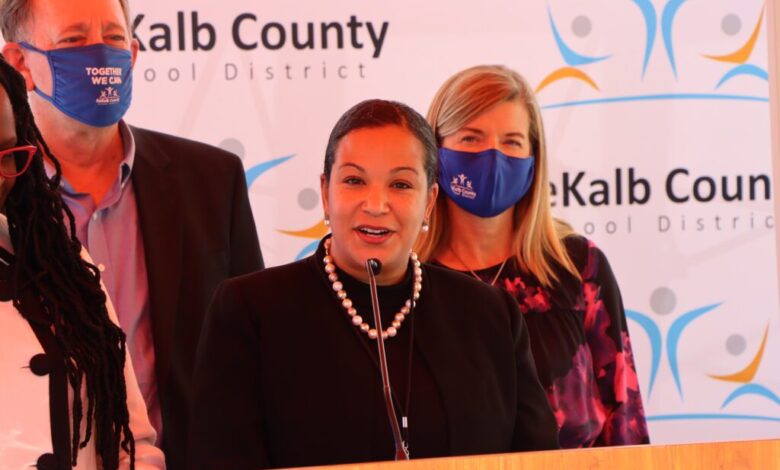 By Madeline Thigpen | Report for America
Last week over 80 percent of DeKalb County voters approved a sixth E-SPLOST by referendum.
"The next steps for the E-SPLOST program is for the Board of Education to approve an E-SPLOST VI project list and budget,' said Superintendent of the DeKalb County School District (DCSD) Cheryl Watson-Harris.
The board will introduce the E-SPLOST Comprehensive Master Plan this December and vote on the project list and budget in the spring of next year.
Superintendent Watson-Harris said construction is expected to begin on the projects in the fall of 2022.
Projects currently included in the district's plan to be funded by the E-SPLOST include rebuilding four elementary schools and two high schools. Two of the rebuilt schools will be added to the new Sequoyah school cluster.
McNair High will become a Career Tech Academy, Hawthorne Elementary will be rebuilt and Dunaire and Allgood Elementary Schools will be merged into one big school with an early childhood learning center.
DCSD also plans to build a new K-8 school at Austin Elementary and make other improvements to the physical and technological infrastructure district-wide.
Vickie Turner, Chair of the DeKalb Board of Education, thanked Superintendent Watson-Harris and the other members of the board for the work they put into the district's comprehensive master plan.
"The voters have made a decision that our children matter," said Turner. She added that she is excited to see the growth and improvements the district makes with the E-SPLOST funding.
E-SPLOST VI will be collected by imposing a one percent sales tax on all goods and services in DeKalb County from July 2022 to June 2027. The district anticipates revenue between $660-$700 million over the next five years.