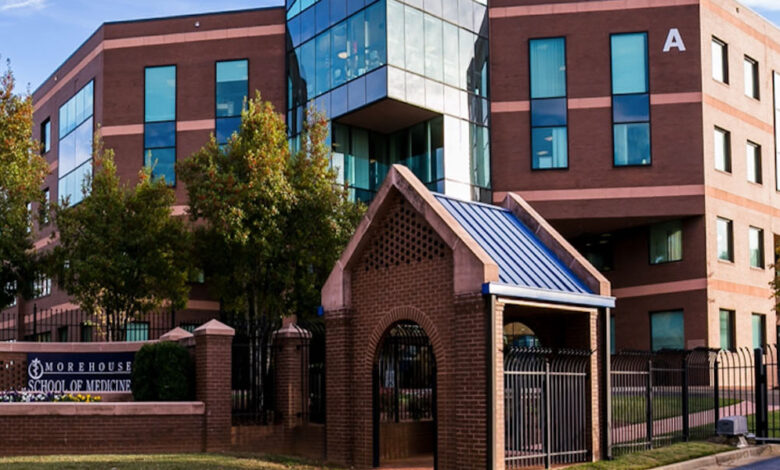 By Madeline Thigpen | Report for America } The Atlanta Voice
Morehouse School of Medicine (MSM) students will have access to 18 new scholarships funded by Abbott Laboratories, as a part of a new initiative to increase diversity in clinical medical trials.
For students on track to become primary care physicians there are six scholarships available of $25k a year for five years. There are 12 scholarships for $4k a year for five years available to students studying health science and innovative practicums.
"Morehouse has been good at recruiting and including individuals of diverse backgrounds in clinical trials because of the trust we have built," said Dr. Joseph Tyndall, Dean of the school of medicine. Tyndall added it is important to have diversity in hard science and clinical trials that end up in informing policy decisions that affect the black community.
The scholarships will be open to incoming and matriculating students who have an explicit commitment to clinical research, said Harvey Green, Senior Vice President of Institutional Advancement and Development at Morehouse.
"The whole intent here is to provide funding to the next generation of physician and nurse researchers who are working in these communities," said Jennifer Jones-McMeans, Divisional Vice President, Global Clinical Affairs, Vascular.
Some of the research going on at Morehouse includes looking into COVID long hauler symptoms and effects, equity in cancer care and other environmental or political determinants that affect health.
Abbott will be donating $5 million in scholarships to HBCU schools of medicine over the next five years.
"One of the best ways to minimize barriers of care is to make sure that nurse and physician caregivers look like the communities they serve," said Jones-McMeans.
In addition to helping to train the next generation of healthcare providers, Dean Tyndall noted that doctors of color are important in building and maintaining trust in minority communities.
This article originally appeared in The Atlanta Voice.
Metadata