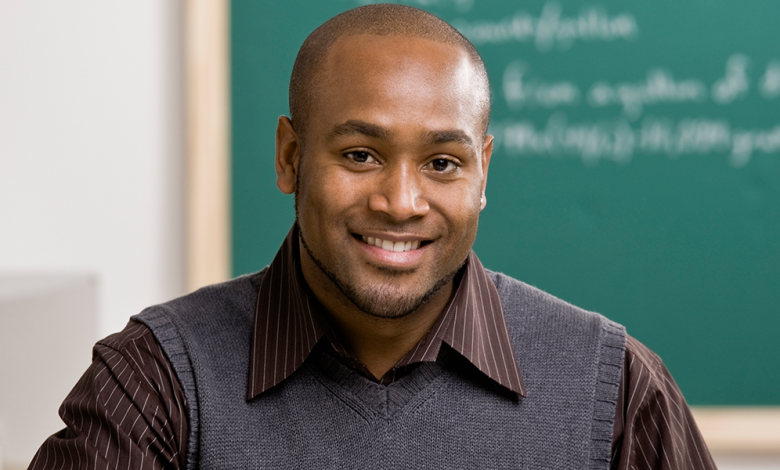 By Curtis Valentine
Leadership matters. In a crisis, effective leadership matters that much more. In a pandemic the likes of which none of us have seen, leadership can be the difference between absolute success and complete failure.
America's public education system was woefully unprepared for COVID-19. Our antiquated system of centralized school districts did little to empower its school leaders to rapidly adapt in such an emergency. In contrast, the autonomy and independence that school leaders like Lagra Newman, Robert Marshall, and Shawn Nelms enjoy, enable them to respond in ways that should be replicated.
According to a recent report by the Progressive Policy Institute (PPI), "America's Remote Learning Imperative," in order to shift to effective remote learning during the pandemic, our schools need more than laptops and wifi hotspots for students. They also need to make changes in five critical areas: (1) professional development for teachers, (2) engaging parents, (3) student assessment, (4) students' social-emotional learning, and (5) school governance.
Long before America closed nearly all of its schools, school leaders with autonomy were building the parent trust, teacher capacity, and social emotional supports necessary to respond to school closures.
At Purpose Prep Academy in Nashville, Lagra Newman created a charter school that deploys two teachers per class in kindergarten through grade 4, so they can work with children in small groups.
According to the PPI report, seven out of ten surveyed teachers in the U.S. reported they had not been properly prepared for virtual learning. During the pandemic-induced shut down, Newman and her staff used their spring break to prepare. Teachers were asked to conduct wellness check-ins with every student's family, to establish families' expectations of them and their expectations of families. With twice as many teachers per class as a traditional school, Purpose Prep had a big advantage over other schools that tried to do the same.
With the information gathered from weekly wellness checks, teachers were able to target tutoring for particular students. Even as the school transitioned into summer break, Newman and her team dedicated three weeks of professional development for staff on teaching remotely, transferring the curriculum online, helping parents support their kids' learning, and assessing student progress in online learning.
As the new school year began, Newman continued to prioritize teacher capacity. Her instructional team meets regularly to establish norms and models exemplary teaching for all educators. Based on feedback from parents, teachers from Purpose Prep are conducting synchronous, or live, lessons in the morning and asynchronous, recorded, lessons in the afternoon. This gives working parents more flexibility to help their children on their own schedules, not the school's.
Vanguard Collegiate Academy founder Robert Marshall, in Indianapolis, learned early in the pandemic how important parental involvement was to student engagement. Many of his students' parents had to work outside the home, which interfered with their ability to support their children in online learning, especially in the lower elementary grades. Marshall was not surprised by data from the Economic Policy Institute that showed only 19.7 percent of Blacks and 16.2 percent of Latinos can telework and support their children's learning throughout the day.
Marshall's staff is 100 percent minority, mirroring their students. They are intentional about building strong connections and lasting relationships with students and parents. Understanding the unique challenges Black and brown parents have with supporting their children, in order to increase student participation, Vanguard studied national models of strategies on student engagement, seat time, screen time, and office hours for teachers.
Vanguard's unique pre-high school program for 8th graders allows students to receive high school credit before they start high school. During COVID-19, this proved instrumental in engaging their students, who wanted those credits. Vanguard's pre-high school students had perfect attendance last spring.
Vanguard began the new school year with an emphasis on students with special needs. With 18 percent of its students diagnosed with special needs, Vanguard designed a new schedule with intervention blocks for them. Vanguard provides a daily Reading Power Hour and Math Power Hour where students work in small groups for two 30-minute blocks daily. In addition, special education students get a speech class taught in person, along with access to a speech pathologist.
For Marshall, ensuring teachers could support students' mental health was also key. Vanguard partnered with the University of Indiana to train teachers to identify social emotional issues and secondary trauma among students in their classes.
As founders of charter schools, Newman and Marshall are accountable to the Nashville Public School Board and the Indiana Charter School Board, respectively, but they also have a level of autonomy that allow them to create their innovative models. In some places, school districts have figured out how to give some of their own schools such autonomy.
In Rochester, New York, the State Department of Education, Rochester City Schools, and the University of Rochester partnered to create the East High Educational Partnership Organization (EPO). School leader Shawn Nelms used his autonomy to create strong community partnerships and even stronger relationships between students and staff. EPO introduced a model of restorative practice called Family Group which supports social-emotional learning by providing a safe space for confidential talks about community, adversity, and relationships. Family Group consists of small groups of 12 students and two adults.
According to the PPI report, successful schools help students not just to learn content, but to develop their social-emotional competencies, such as persistence, self-discipline, responsible decision-making, ability to work with others, and ability to set and achieve goals. Like many things, this is more challenging in a remote-learning environment.
At EPO, social-emotional learning remained strong, because students knew their teachers personally enough to talk about life during the pandemic. Partners like The Center for Youth Services, the University of Rochester School of Nursing, and the University of Rochester Department of Pediatrics helped identify families and students who needed help. Nelms' strong community engagement allowed him to create an "All Call" for volunteers (including college students and retired educators) to be additional eyes in small group settings for students who may be dealing with challenges. These volunteers support students in small-group sessions, online, and are also available for one-on-one conversations (as teachers are), through "office hours."
Blacks families were hit the hardest by COVID-19. Fortunately, Black school leaders like Newman, Marshall, and Nelms were well prepared to support the most vulnerable through the pandemic. After all, they'd been doing it all along.
Most of America's K-12 public schools are organized under a century-old model, in which school districts own and operate all schools within a defined geography.  Authority to make key decisions is vested in a superintendent and central office staff, not in school principals. In contrast, the autonomy Newman, Marshall, and Nelms have to create unique school models, position them well to respond to COVID-19.