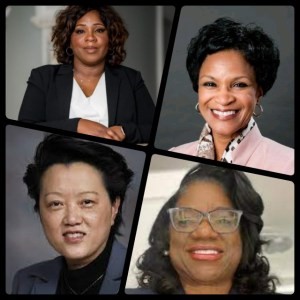 By Megan Sayles,
AFRO Business Writer,
msayles@afro.com
Science, technology, engineering and mathematics (STEM) careers are some of the highest-paying, fastest-growing professions on the job market. In 2021, the Bureau of Labor Statistics (BLS) reported that the median annual wage across all STEM occupations was $95,420 compared to $40,120 for non-STEM occupations.
But, the STEM workforce is primarily male and White. Women and people of color have struggled to gain equitable representation and opportunity in STEM industries over the decades.
According to the National Center for Science and Engineering Statistics (NCSES), although women comprise 51 percent of the U.S. population, only 35 percent of the STEM labor force are women.
For women of color the number is even lower, with Black women comprising a mere 1.6 percent of the country's scientists and engineers.
Civic leader Tyrone Taborn is the founder of Career Communication Group, which helps global corporations and governments locate, develop and retain minorities with STEM backgrounds. The company annually publishes "The Women of Color Magazine" and the "U.S. Black Engineer & Information Technology Magazine." Each year, Taborn's organization recognizes top Black female contributors in STEM with "Women of Color" awards that highlight different scientists, tech innovators, engineers and mathematicians.
He said in order to increase women's representation in STEM, society must build young women's confidence in math and science, improve STEM education for women, and intentionally attract, recruit and retain women in STEM majors.
"This lack of diversity in STEM has real consequences for all of us. It means that we are not drawing on the full range of talent and perspectives that we need to solve the complex challenges facing our society, from climate change to healthcare to cybersecurity. It also means that we are leaving a huge pool of potential innovation and economic growth untapped," said Taborn.
"That's why it's so important that we create more opportunities for women in STEM, from early education through to career advancement."
In honor of the AFRO's special edition for Women's History Month, he identified four award-winning women of color who have made waves and notable contributions to the STEM fields.
Denise Gray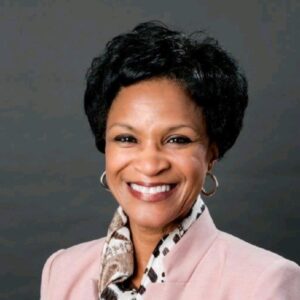 This Michigan native is the president of LG Energy Solution Michigan Tech Center, the North American subsidiary of LG, a South Korea-based chemical company. In her role, Gray designs and produces batteries that help to power electric vehicles. In 2017, she was named Women of Color Technologist of the Year. In 2022, she was elected to the National Academy of Engineering for her leadership in developing and producing electronic controls and battery systems for electrified passenger car propulsion systems. Her goals include increasing the adoption of electric vehicles and the number of people pursuing engineering and technology jobs in the U.S.
Norma B. Clayton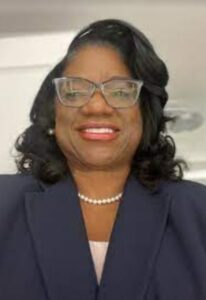 Now retired from the Boeing Company, Clayton was the 2009 Women of Color Technologist of the Year. At the Boeing Company, she held various leadership positions in engineering, manufacturing excellence, plant operations and optimization and supply chain and procurement. In 2022, after retiring as vice president for learning, training and development at the Boeing Company, Clayton was inducted into the National Academy of Engineering for reshaping manufacturing processes and supply chain management. She was also recognized for creating innovative training programs in commercial aerospace industries.
Mei Cai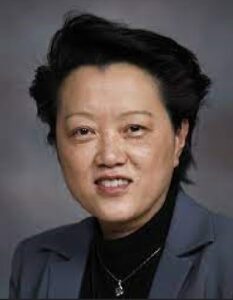 As director of battery cell systems research for General Motors' Chemical and Materials System Laboratory, Cai has spearheaded cutting-edge innovations that have advanced the discovery of battery materials and streamlined battery cell manufacturing. The Beijing native has also been instrumental in developing General Motors' Ultium battery cells, which support electric vehicles. In 2021, Cai was named the 2021 Women of Color Technologist of the Year.
Delia Grenville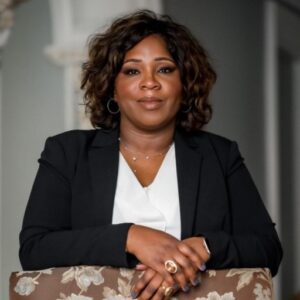 A research scientist and technology strategist, Grenville is the director of business and operating environment, fabrication materials and supply chain for Intel Corporation. Over her career, Grenville has invented five digital content technologies, most of which use the internet to help people filter content streaming to their TVs. In 2015, Grenville won the Women of Color Technologist of the Year Award.
Megan Sayles is a Report for America Corps member. 
The post Black Women of STEM: how four entrepreneurs are changing science, technology, engineering and math appeared first on AFRO American Newspapers .
This article originally appeared in The Afro.