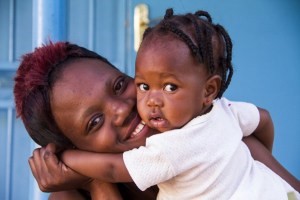 By BUSINESS WIRE
CHICAGO (BUSINESS WIRE)—The Mom Project, a leading digital talent platform serving over one million moms and 3,000+ companies, [recently] released its new report: "Black Moms – Challenges and Potential" through Werklabs, the research arm of The Mom Project. As part of the Nuances of Motherhood survey series, these results are aimed to improve the understanding of the unique experiences and challenges Black moms face as they balance family and career. The research report provides insights and a roadmap for organizations to better support Black moms by identifying the best ways to retain this valuable part of the workforce.
According to the survey, 74% of Black moms have pursued a career pivot, such as reskilling or changing career paths, at a higher percentage than any other demographic group surveyed. The top three reasons for pursuing a career pivot include: 1) greater economic opportunity, 2) greater flexibility in work, and 3) more enjoyable work.
In addition, while women's labor market participation has increased markedly as they re-enter the workforce post pandemic, for Black moms these gains have been relatively unsteady, and many organizations continue to struggle with retention. Notably, 82% of Black moms find pursuing growth and career advancement difficult.
"The Mom Project is more committed than ever to fighting the biases and challenges that we know moms – especially our moms of color – face on a daily basis. Fifty percent of moms on our platform are ethnically diverse so continuing to learn more about their experiences and challenges are very important to our organization as we continue to upend the status quo and advocate for women's economic advancement. Conducting surveys like Nuances of Motherhood spark a conversation and provide insights on how we, as The Mom Project, can work with our customers and be a part of the solution," said Founder and CEO of The Mom Project, Allison Robinson.
Key Findings:
Professional Challenges
68% of Black moms feel excluded, missing out at work, or being overlooked for opportunities
60% of Black moms feel they must prove themselves in the workplace among colleagues
58% of Black moms don't feel they have a voice in the workplace and shouldn't speak up
Family Support
22% said they don't have family support regarding handling childcare logistics
23% said they don't have family support regarding taking care of children when they are sick
21% said they don't have family support when it comes to non-play childcare responsibilities (homework, bathtime, discipline)
Financial Stressors
48% said finding quality childcare is extremely challenging
50% said paying for quality childcare is extremely difficult
46% said budgeting and household finances are extremely difficult
The Role of Employee Resource Groups (ERGs)
Among the surveyed Black moms who are a part of ERGs, views on how the ERGs are handled within their organization were the following:
27% say that their ERG receives a great deal of support from organization leaders
33% say their ERG creates a great deal of opportunity to connect with other employees
33% say that their ERG provides helpful resources
33% agree that their ERG fosters a sense of belonging and common ground in the organization
"By highlighting the unique experiences of Black moms, this report can help organizations better support this critical workforce demographic," said Dr. Pam Cohen, Chief Research and Analytics Officer of Werklabs, the research division of The Mom Project. "Black moms are looking for organizations that understand, support, and value them and we aim to improve this understanding by showcasing their unique experiences and challenges that they encounter balancing both family and career, ultimately helping organizations identify and build the best ways to support and retain Black moms."
The Black Moms study comes on the heels of The Mom Project's Latina Moms study, which followed the same premise of digging into the unique experiences and challenges Latina moms experience as they balance family and career. Latina moms are the largest group to have left the workforce during the COVID-19 pandemic, and similarly to Black moms, they continue to feel unsupported in balancing work life and being a mom.
###
Methodology
This report synthesizes the findings from both in-depth qualitative interviews and a large-scale quantitative survey. Werklabs, the data and insights division of The Mom Project, conducted a series of 20-30 minute in-depth 1:1 interviews, in June 2022 with a focus group of 18 Black moms.
The findings from these interviews helped inform the creation of the Nuances of Motherhood survey, fielded in September 2022 which garnered over 3400 responses and included 311 respondents who self-identified as Black or African American. In the survey, Werklabs asked respondents questions aimed at understanding the nuances of their personal and professional experiences as mothers, with a larger view toward identifying what organizations can do to create supportive work environments. The survey has an estimated 2% margin of error.
About The Mom Project
The Mom Project is the leading platform for moms to discover their economic potential. Serving over one million moms and 3,000+ companies through its robust suite of hiring, education and retention solutions, The Mom Project is supporting mothers in finding success on their own terms. The Chicago-based company was founded in 2016 by Allison Robinson, who serves as CEO, and has raised $116M in funding to date. Serena Williams joined The Mom Project as a Strategic Advisor in 2020 to further mobilize the mission.
Copyright Business Wire 2023.
The post According to New Research from The Mom Project, Black Moms Feel a Lack of Company Support and Resources in Balancing Work and Motherhood Despite the Fact that 98% Pursued Opportunities to Access Higher Earning Potential appeared first on AFRO American Newspapers .
This article originally appeared in The Afro.