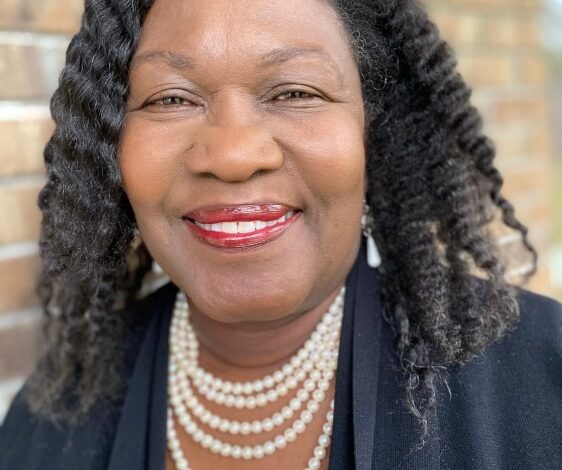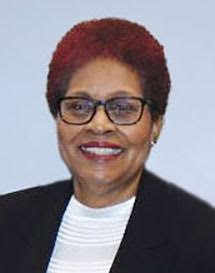 Mrs. Phillis Branch Blecher is first Black woman to serve as CEO of the Greene County IDA.
Dr. Marcia Pugh is first Black woman to serve as CEO and Administrator of Greene County Health Systems.
Mrs. Loretta W. Wilson is first African American Woman to receive Community STARS Award.
Mrs. Phillis Branch Belcher, a native of Forkland, Greene County Alabama, currently serves as Executive Director of the Greene County Industrial Development Authority (IDA) since April 1992.
In this capacity, she has achieved accomplishments for the Greene County Industrial Development Authority in partnership with numerous organizations nationally and internationally, including acquired federal, state, regional and local funding for improvements to the Crossroads of America Port and Park.
She continues to work with local leadership for industrial and economic advancement for the citizens of Greene County, AL.
She also served as a Marketing Instructor at Stillman College in Tuscaloosa for one year.
She is a 1974 Graduate of Paramount High School and received her Bachelor of Business Administration from the University of Montevallo, Montevallo, AL in 1977, earning a double major in Management and Marketing with a minor in Philosophy. In 1989, she earned a Master of Business Administration, Marketing from Adelphi University, Garden City, NY.
Prior to returning to Greene County with the IDA, Mrs. Belcher held the position of Senior Account Executive with XEROX Business Services, Syosset, New York from 1985 to 1992.
From 1978 to 1984, she worked with CMP Publications, Inc. of Manhasset, New York in Accounting, Information Technology, Sales, Marketing, Management.
Her professional committee and commission experiences include the following: Alabama Tourism Advisory Board, Montgomery, AL; Economic Development Association of Alabama, Montgomery, AL; Impact Alabama, Auburn, AL; Leadership Alabama, Montgomery, AL; Tennessee-Tombigbee Waterway Development Council, Columbus, MS.
Her voluntary contributions and community service include the following: Co-Founder Greene County Rotary Club; Co-Founder of Greene County Math and Science Camp Created t-shirt design; Founder of Leadership Greene County; Gear Up Alabama-Greene County; National Night Out City of Eutaw; Greene County Board of Education.
Mrs. Belcher is a Charter Member of the Greene County Alumnae Chapter of Delta Sigma Theta Sorority; The Links, Incorporated where she served as President of the Tuscaloosa Chapter; Jack and Jill of America, Incorporated. She is married to Charles Belcher; they have two children. She is a member of Bailey Tabernacle CME Church in Tuscaloosa.
Dr. Marcia Pugh (DNP, MSN, MBA, HCM, RN) is the Chief Executive Officer and Administrator of the Greene County Health System which includes the Hospital, Nursing Home, the Physicians Clinic which is a rural health clinic and other specialty services. She is the first Black woman to hold that comprehensive role.
Dr. Pugh has worked over 50 years in the healthcare field and held many positions during her career in health systems in Anniston, Tuskegee, Birmingham and Demopolis, AL and Baltimore, Maryland.
She holds a Bachelor's Degree in Nursing from Tuskegee University. She received her Master's Degrees in Nursing and Business from the University of Phoenix where she did specialty courses in Health Care Management. She holds a Doctorate in Nursing Practice from The University of Alabama where she was inducted in Sigma Theta Tau International Honor Society of Nursing. She has also taken Health Care Management courses from Capella University and UCLA (the University of California in Los Angeles).
Being the first female CEO is not the only first for Dr. Pugh. During her 25 years at Whitfield Regional Hospital (previously Bryan W. Whitfield Memorial Hospital) she initiated the Grants, Research and Outreach of West AL (GROWestAL) grants division. This division operated for eleven years (until her move to Greene County) and was instrumental in bringing in over ten million dollars in grant funding to the organization and surrounding communities.
Dr. Pugh has two children. Her daughter, Dr. Nakieta Lankster, is a Clinical Psychologist and has her own practice. Her son, Barrown Douglas Lankster, who served a tour of duty in the Air Force, has given her the joy of a granddaughter who keeps her very busy.
Mrs. Loretta W. Wilson is the first African American recipient of the Community STARS Award presented by the National Organization of State Offices of Rural Health (NOSORH) at the annual celebration of National Rural Health Day, November 17, 2022 in Montgomery, AL. The annual celebration honors those who serve the vital health needs of nearly 61 million rural Americans. This award is presented to individuals and organizations making a positive impact in rural communities. Only one recipient is selected per state.
Loretta Webb Wilson is regarded as a passionate community leader and convener. Working to bridge health disparities and improve outcomes in the state's poorest communities in Alabama's Black Belt, she formed a team in collaboration with multiple organizations, agencies, and institutions, bringing COVID-19 education, testing and vaccinations to places where it mattered most. The results of her efforts are found in CDC data. For example, eight of Alabama's top 10 most vaccinated counties are in the Black Belt.
Mrs. Wilson currently serves as the CEO of Hill Hospital in Sumter County. She has 31 years of experience working in rural hospitals and clinics where she has gained understanding of state and national healthcare policies and their impact on the health of rural residents. Additionally, she is the founder and Director of Rural Alabama Prevention Center, a non-profit organization, where she seeks funding to address social determinants of health issues afflicting West Central Alabama. Through her non-profit organization, she manages numerous grant programs and knows the importance of these programs are to addressing health services and new initiatives that would otherwise not be available. She currently serves on the National Advisory Committee on Rural Health and Human Services (NACRHHS) where she provides feedback relative to the challenges rural healthcare providers face in providing quality health care.
Loretta Webb Wilson is a 1985 graduate of Eutaw (Greene County) High School, holds a Bachelor's Degree from Stillman College in Business Administration; a Master's Degree in Business Administration and Healthcare Management from the University of Phoenix; and a Health Care Executive Program Certification from the University of California, Las Angeles (UCLA) Anderson School of Management.
She is a member of the Greene County Alumna Chapter, Delta Sigma Theta Sorority, Incorporated, and was featured in the Demopolis Times Pink Magazine 2011 Issue as one of the "Most Influential Women" in the community.
Mrs. Wilson is a member of New Generation Church, where she severs as Church Administrator, member of the Women's and Inspiration Choirs, and Praise Team. She lives in the Dollarhide community with her husband Floyd and two children Zaddrick and Lauren.
This article originally appeared in The Greene County Democrat.