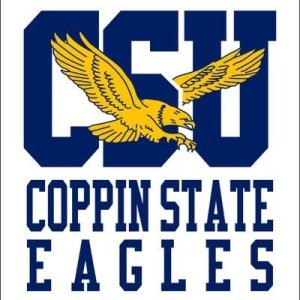 BALTIMORE – Coppin State University today announced the university will recognize Schwab Advisor Services and Charles Schwab Foundation, as well as three Coppin State University alumni, during its inaugural Coppin State University Gala. The inaugural gala, which will be held Friday, May 5, 2023, at the Baltimore Marriott Waterfront Hotel, will feature dinner, networking, music, and dancing, with proceeds directly supporting Coppin State University's efforts to nurture potential and transform lives through education.
The inaugural Gala is designed to support the holistic development and success of Coppin students, celebrate accomplishments of faculty, staff, students, alumni, and partners, and highlight the impact of the institution as an innovative leader in urban higher education.
"Coppin State University is a dynamic institution that serves as a catalyst of opportunity and is unmatched in its track record of fostering upward and economic mobility for tens of thousands of Marylanders," said President Anthony L. Jenkins. "Coppin State continues to thrive because we have remained true to our students, mission. and core principles. As a result, influential leaders and corporate partners value our impact as a leading urban
university."2023 Honorees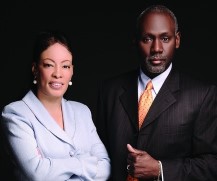 Dr. Karen S. Bethea ('81), and Pastor Linwood E. Bethea ('80), who lead Set the Captives Free Ministry, will receive the Eagle of the Year Award, which recognizes the outstanding achievements of Coppin State alumni who have made important contributions to local, national, or international community through their achievements. Dr. Bethea and Reverend Bethea also founded the Outreach, Worship, Education (O.W.E.) Center at Security Square Mall in Baltimore County.
Schwab Advisor Services and Charles Schwab Foundation will be presented with the Blue and Gold Impact Award, which recognizes a corporation or business that has fostered a culture of philanthropy with their organization and demonstrated an outstanding level of commitment to Coppin State University through financial support, leadership involvement, volunteer participation, and proven leadership.
Schwab Advisor Services, in collaboration with the Charles Schwab Foundation, provided a pivotal gift to Coppin State in February 2022, to support the Minority Registered Investment Advisor Mentorship Program, which introduces Coppin State students to courses of study compatible with a financial services career, and pairs them with mentors working in the industry.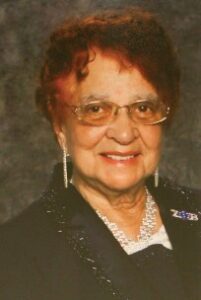 Florine "Peaches" Camphor ('58) will receive the Eagle Legacy Award for her decades of exceptional generosity and commitment to Coppin State University. A retired educator of nearly four decades, Mrs. Camphor is passionate about enriching the lives of students, and the Coppin State community. She and her late-husband James "Winky" Camphor, have supported six endowed scholarships at Coppin, including assistance for students experiencing homelessness and food insecurity. The Camphors were also pioneering donors to establish the Fanny Jackson Coppin Plaza, which is located at the center of campus. Mrs. Camphor has also served as a past-president of the Coppin State University National Alumni Association. Learn more about the Coppin State University Gala by visiting https://www.coppin.edu/gala.
About Coppin State University
Coppin State University, a Historically Black Institution in Baltimore, Maryland, serves a multi-generational student population, provides educational opportunities, and promotes life-long learning. The university fosters leadership, social responsibility, civic as well as community engagement, cultural diversity, inclusivity, and economic development.
The post Coppin State University Announces Honorees for Inaugural Gala appeared first on AFRO American Newspapers .
This article originally appeared in The Afro.