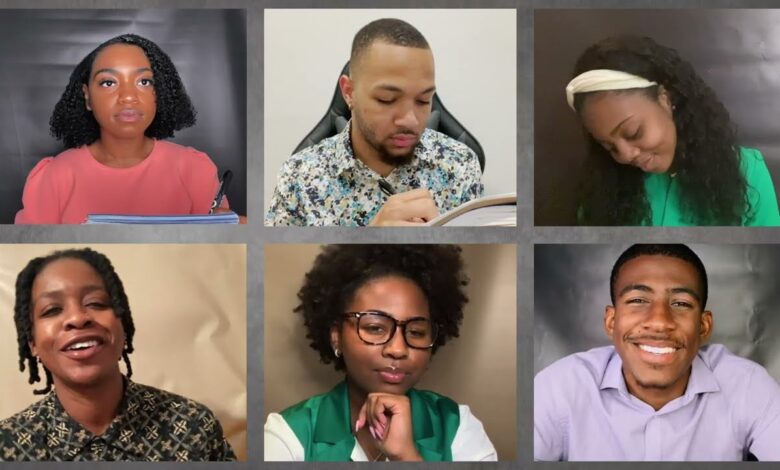 A $10,000 SCHOLARSHIP, $5,000 STIPEND AND A VIRTUAL JOURNALISM FELLOWSHIP OF A LIFETIME!
Chevrolet and the National Newspaper Publishers Association (NNPA) are giving HBCU students an exciting opportunity to Discover the Unexpected (DTU) about their communities, their careers and themselves.
Watch these students from varied backgrounds and experiences report on inspirational stories in the Black community while creating content for various social media platforms. With interests ranging from writing and production to videography and photography, each fellow will report and produce unique stories that will last a lifetime.
Using NNPA's professional resources, and the All-New Chevrolet Bolt's innovative technology, DTU Fellows will share stories that shatter perceptions, push boundaries, and encourage us all to Discover the Unexpected.
HOW FELLOWS ARE SELECTED
A select group of NNPA Publishers, Editors, and a Media Spokesperson will screen and evaluate completed NNPA Fellowship applications and select finalists.
The Discover the Unexpected NNPA Fellowship application will includes:
Completed application
Resume with GPA and references
Writing and professional work samples
Video submission
Please refer to the FAQs for details.
PROFESSIONAL ASSISTANCE TO ENSURE YOUR BEST CHANCE OF SUCCESS
As a DTU Fellow, you will be working with NNPA professionals where they will provide mentorship and assistance to help you make the most of your journey.
PROGRAM FEATURES AND BENEFITS
Discover the Unexpected is a 10-week virtual journalism journey focused on sharing inspirational stories from African American communities. Each DTU Fellow receives a $10,000 scholarship and a $5,000 stipend. DTU Fellows will be rewarded with hands-on experience, networking with journalism professionals, and delivering stories that make a difference.
To receive important updates about the National Newspaper Publishers Association Fellowship, click here.