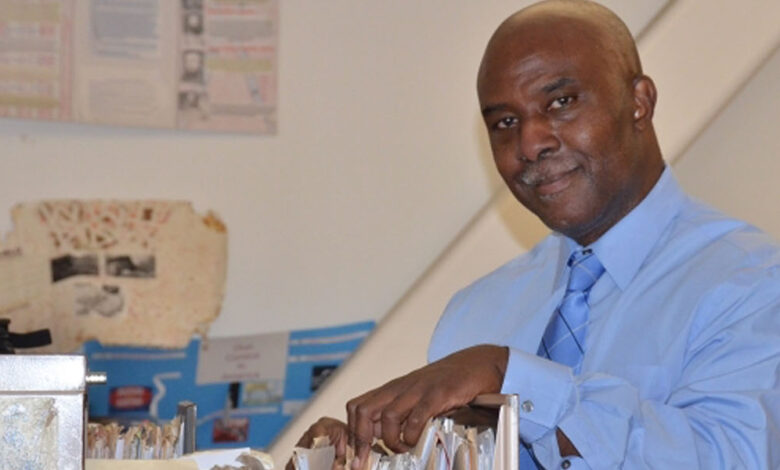 By Amanda Scurlock, Sportswriter
In the classroom of Dorsey social studies teacher and assistant football coach Irvin Davis are a series of file cabinets each filled with lessons. The lessons pertain to Black History and they touch upon several topics and figures.
Creating these lessons has been a passion project for the duration of Davis' career. When significant events happen, he makes it a teachable moment for his students with the hopes of empowering them.
"I was inspired to give students a positive reflection of their history," Davis said. "I wanted them to know about all of the outstanding accomplishments of Black people around the world."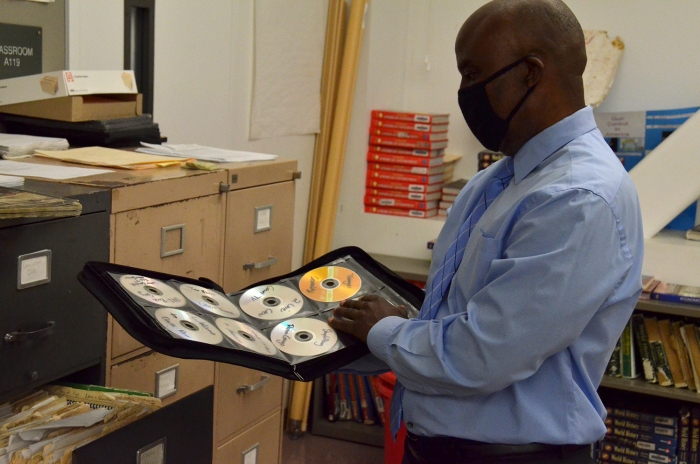 Davis instills in his students that Black history goes back further than slavery and he also teaches about current events. He makes sure the lessons that he teaches can be relatable to his students by comparing events in the past with current events. For example, when he teaches about the activism efforts of Muhammad Ali, he compares it to the efforts Colin Kaepernick put in as an activist.
"He sacrificed his career to make a political statement and stand up for his people and what he believed in the same way that Muhammad Ali did in the 1960's," Davis said. "Delivering the lessons sparks conversations and then ideas come about and questions come about."
With every lesson, Davis has a reading and visual component along with an action plan, where students discuss how they can positively contribute to the situation.
Davis' earliest lessons were on the series "Roots" and the L.A. Rebellion, which was a current event when he started teaching. Now, with 30 years' worth of lessons filling up several filing cabinets, Davis must figure out what lessons to teach.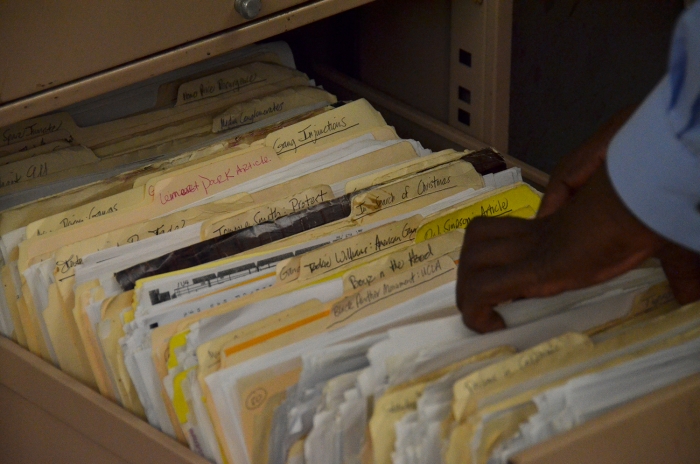 "The biggest challenge is deciding what to teach and what to leave out because it's so much of a wealth of information," he said. "By the time the semester start in August and by the time we end up in June, I can't teach you everything."
Despite the challenge of choosing lessons, Davis wants all his students to know about Mensa Musa, the Ancient Egyptians, and Historically Black Colleges and Universities (HBCUs).
Along with lessons about history, Davis teaches about economic empowerment in the Black community by discussing the business ventures of Berry Gordy and Magic Johnson. He wants his students to learn about financial literacy, vocational skills, and wealth preservation.
Davis is an alum of Dorsey High School and continued his studies at USC. He wanted to take the topics that he studied and teach them to students. He still has a passion for learning. Teaching Black History is the way that Davis honors his ancestors and hopes that his students will use the information to help them find their purpose.
"I wanted them to see that we stand on the shoulders of greatness," he said. "That's very important to me to make my ancestors proud of me to make my future generations have an ancestor in me … so that they're proud of me."