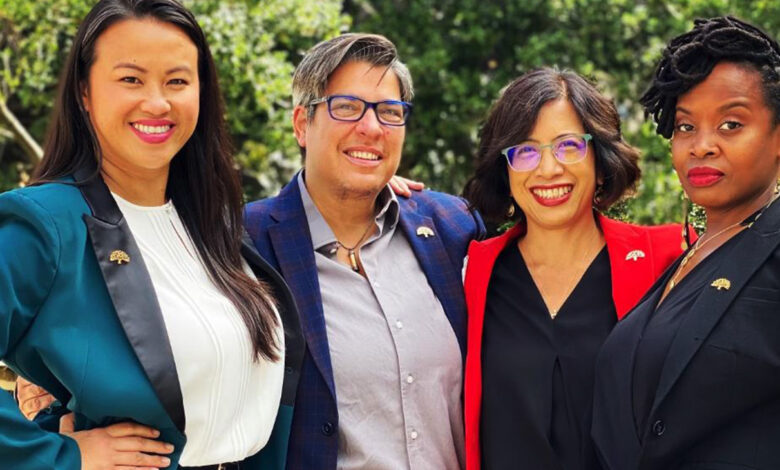 By Kimberly Jones
The Oakland City Council this week unanimously approved a resolution by Vice Mayor Rebecca Kaplan, Council President Nikki Fortunato Bas, Councilmember Carroll Fife, and President Pro Tem Sheng Thao directing the City Administrator to ensure Head Start/Early Head Start are adequately funded now and in the future — including preventing staffing layoffs.
The backbone of Early Head Start and Head Start membership is overwhelmingly Black women and people of color, who have historically and disproportionately borne the brunt of the economic difficulties our society experiences.
These communities are also disparately impacted when childcare is not available.
It is vital to engage front-line workers directly impacted by investments and center conversations around these workers in a transparent budget process, according to a media statement released by Kaplan's office.
Stable funding ensures staff retention, and that existing Head Start/Early Head Start facilities are properly maintained.
To ensure equitable sustainability and prosperity of Oakland's Head Start/Early Head Start programming, these councilmembers applaud their colleagues' support for their resolution which will require that, if Head Start/Early Head Start programs are restructured or reorganized before June 2022, all existing staff who represent decades of experience and expertise serving low-income communities of color in Oakland, are retained.
Further, the City Administrator will be required to return to City Council with an amendment to the biennial budget for fiscal years 2021-2023 that fully funds all City of Oakland's Head Start/Early Head Start programming no later than May 2022 when the fiscal year 2022-2023 midcycle budget amendments will be considered.
Finally, the resolution requires the Human Services Department to create a transparent, strategic planning process for the operation and management of the Head Start/Early Head Start programs.
"We must prioritize equity in our City's COVID-19 recovery plan and allowing our most impacted communities to have vitally needed services is a high priority," Vice Mayor and Councilmember At Large Rebecca Kaplan said. "Head Start is an important program which helps children with lifelong positive impacts on their future and ensures access to economic recovery for struggling working parents…I thank everyone who helped pass this important plan to save Head Start to support providing these services for all of Oakland's communities."
"Our most vulnerable children and families in Oakland must be supported," Nikki Fortunato Bas, Council President and District 2 Representative, said. "The Franklin Head Start Center serves a diverse community in District 2, from the Chinatown to Eastlake to San Antonio neighborhoods, and I am fighting to protect the services for these families and the jobs for the workers caring for our children."
"Robust investment in Head Start is investment in our future; it is long-term public safety planning; it is the right thing to do," said Carroll Fife who represents District 3. "Our local government cannot allow Head Start to fail. To do so would be to continue the practice of state-sanctioned discrimination that creates new racialized disparities and perpetuates existing ones…As a working-class Black woman, like many of our Head Start providers, I have lived experience in needing access to affordable childcare. And as an elected official, I am committed to doing what it takes to keep our centers open, funded and accessible to the families who need them most."
"Every parent knows the first five years of a child's development have an enormous impact on the adult they will become," Council President Pro Tempore and District 4 representative Sheng Thao said. "Head Start is a vital resource to the children and parents that need support. One of my top priorities is making sure every child in Oakland has a chance to succeed."
Kimberly Jones is the chief of staff to Vice Mayor Rebecca Kaplan.