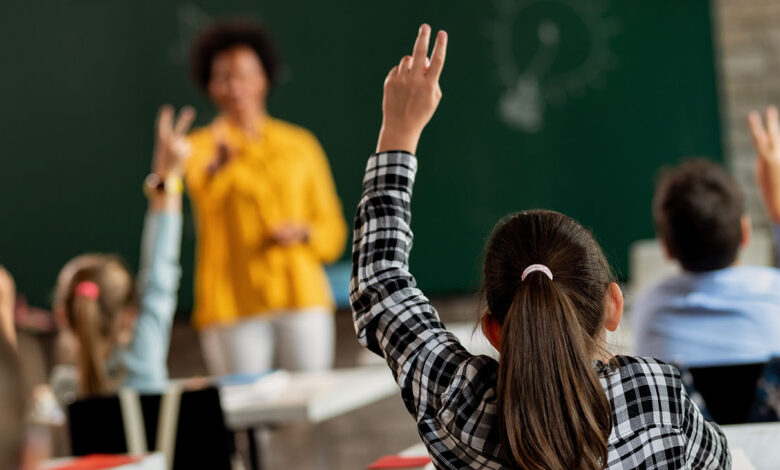 By Zack Haber | The Oakland Post Newsgroup
As Oakland Unified School District's Manzanita SEED Elementary school lost a teacher on Monday to a consolidation process that placed her at another site, the school's community is reeling from her absence, and parents and teachers are hoping the process can work differently in the future.
"Kids were crying because their original teacher is leaving," said Anne Perrone, a third-grade teacher who has worked for OUSD for over 20 years. "They're nervous because the two months of experience they had with her and the protocols she'd set up are now up in the air."
OUSD forced a fourth-grade teacher to leave Manzanita SEED as enrollment numbers were far lower than what the district had projected for that site, while other sites, most notably Sojourner Truth Independent Study, had far more students than the district had planned for.
"Given that some of our schools and classes still don't have permanent teachers, we have to take teachers at the schools with too few students and put them in classes at other schools that don't have enough teachers," wrote John Sasaki, OUSD's director of communications, in an email to The Oakland Post.
The steps in the process of consolidation are guided by the teacher's contract that OUSD and the teacher's union, OEA, have agreed to. According to the contract, when a consolidation process requires a teacher to relocate to a different school, the teacher with least seniority at an under-enrolled site is chosen to leave unless another teacher at the site volunteers to leave instead.
In this instance, the process required that a fourth-grade native Spanish speaker leave Manzanita SEED, a school that offers instruction to all students in both English and Spanish. While that fourth-grade teacher asked not to be named in this article, she confirmed she was relocated to Sojourner Truth Independent Study, a OUSD school that is currently offering online learning and does not offer dual language instruction. The site has higher enrollment numbers than anticipated due to COVID.
"The consolidation process that exists didn't factor in the pandemic, and that our enrollment numbers are going to be impacted by that in ways we have never seen," said Jill Karjian, a parent to a third-grade student at Manzanita SEED.
The consolidation process is organized around an attendance count taken 20 days into the school year, but Karjian feels the attendance could soon grow at her school if students start opting for in-person learning when vaccines become available for 5- 11-year-olds. The Los Angeles Times reported such vaccines could begin to become available as early as November.
The departure of the fourth-grade teacher also affected the school's third grade classes. Another Manzanita SEED teacher, who had been teaching third grade, replaced the fourth grade teacher. Three third-grade classes were then merged into two classes, causing class sizes to go from 18 to 27 students. Anne Perrone reports about half her third-grade students have been testing two grades or more behind their grade level for both math and reading due to the pandemic making learning more difficult last year. The lower than usual class sizes had been helpful for getting her students caught up. Now that class sizes have suddenly risen, she's worried.
"I'm not Wonder Woman," she said. "I'm not going to be able to reach all the students in the way I want and need to."
On September 21, four days after the Manzanita SEED community heard official word that their school would be consolidated, Karijian sent out an email, co-signed by 35 other parents, that asked to meet with Superintendent Kyla Johnson-Tramell, Chief Academic Advisor Sondra Aguilera, and Chief Talent Officer Tara Gard, to discuss the situation and propose alternative solutions.
The parents never heard a response. Perrone said teachers and parents had ideas such as bringing in school administrators who have teaching credentials to fill in vacancies, partnering with local teaching programs at universities to offer student teachers the vacancies, and offering increased pay to entice new teachers to fill in vacancies using COVID relief money.
In more than an hour of public comments at a School Board meeting on September 22, teachers, parents and students urged the board to stop the district's normal practice of consolidations. But there were no resolutions related to the issue proposed and the Board did not take up the issue on their agenda. By October 5, Manzanita SEED had lost their teacher.
"Teacher consolidations can be very painful because they disrupt the relationships that students have made at the beginning of the year, so everyone wants to avoid them as much as possible," wrote District 1 School Board Director Sam Davis in an e-mail to The Oakland Post.
When asked why the issue was not taken up at a Board meeting, Davis wrote "…for me personally, since no teachers were being laid off, it was not an issue of budgeting but a lack of sufficient staffing for all of our classrooms." He also pointed out that since "the process of consolidation is part of the contract with OEA," the board does not have the power to unilaterally change that process. Instead, it needs to be negotiated through OEA.
In an interview with The Oakland Post, District 5 School Board Director Mike Hutchinson said that the issue was brought to his attention at the last minute, when the first schools were being notified of their consolidations, at which point it was too late for him to bring the issue to the Board.
"There literally was nothing I could do substantially besides pressuring behind the scenes at that point," Hutchinson said. "This is the first time most people have heard of consolidations. I'm hoping with this awareness, we can improve upon this going forward."
Hutchinson said, in previous years, consolidations had resulted in 20-30 teachers being affected. Sasaki wrote that in the past, the consolidation process has resulted in some teachers being laid off. This year, eight teachers were moved, and none were laid off. Davis wrote that he posed a lot of questions to Johnson-Tramell and her team about consolidations and that teachers being moved was ultimately limited as much as possible.
Hutchinson called the fact that much fewer consolidations happened this year than other years "a victory behind the scenes" but also acknowledged that some schools still felt a devastating impact through the consolidation process.
"This was something that was frustrating this year," Hutchinson said, "because we can't address it while it's already happening. But we can definitely all address it for next year so we don't have this happen again."
According to Hutchinson, through contract negotiations with the district, OEA could have more flexibility with the consolidation process. Consolidations do not have to be attached to 20-day attendance counts, class sizes could be lowered, and OEA could propose different methods in its next contract.
"I would really recommend the union start preparing for next year," said Hutchinson. "If teachers don't like the way this consolidation process works, they should work to change the language in their contract."
Sasaki, Davis and Hutchinson all pointed to not having enough teachers as a root cause of the issue causing consolidations. Sasaki and Davis pointed to plans already in place by the district to improve recruitment.
Hutchinson suggested changing the teacher contract to give new teachers who would otherwise be laid off an extra probationary year where the district could work to help improve their performance, so more teachers could get the aid they need to remain in Oakland public schools.
Perrone is frustrated to be stuck dealing with the instability of losing a teacher through consolidation and hopes OUSD can improve the situation in the near future. She calls consolidations a "Band-Aid approach" that does not work to fix anything.
"I think this is a turning point, we can either fix some of these long-term educational problems or we can create more entrenched inequalities that will go on for generations," Perrone said.
The Oakland Post's coverage of local news in Alameda County is supported by the Ethnic Media Sustainability Initiative, a program created by California Black Media and Ethnic Media Services to support community newspapers across California.
The post Manzanita SEED Community Says Teacher Consolidations Harm Students first appeared on Post News Group.