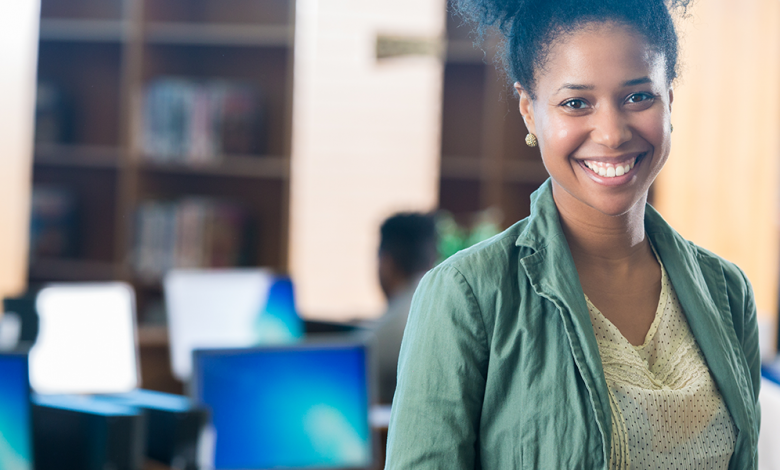 by Sal Khan and Fenesha Hubbard
"If -cz+6z= tz+83, solve for z"
Nicole Grayson, a Washington, DC-based public-relations professional and busy mother of two teenage boys, stared in disbelief at this equation as her 8th-grade son asked for help with his Algebra homework. As she contemplated the best way to help him, she quietly kicked herself for not paying better attention when she was in middle school. After much mental strain, all she could recall was something about "balancing the equation." She asked for her son's notes that he took during virtual school, while simultaneously searching the Internet for a step-by-step guide on how to solve for Z. In the back of her mind, she was also panicking about the time she was losing by not focusing on her professional work.
Nicole is like the millions of other parents and caregivers who are struggling to make sure that their children are growing socially and academically as we, as a nation, continue with distance learning.
While all parents want to keep their kids safe from the virus, a poll by USC shows that about 70% of Black households want to keep their children's education online compared to only 32% of White parents. The reasons are varied – from concerns about the enforcement of mask-wearing, to wanting a better school climate for their child free from implicit biases, to desiring to be able to provide their children with a more diverse curriculum representative of their skin color and culture, to hoping their kids to get an education that prepares them for the rigors of college.
Yet, parents and educators alike acknowledge that there are deep issues and huge gaps in opportunities that keep many African-American young people from reaching their full academic potential during these trying times. Indeed, before the pandemic, Black students were less likely to have rigorous, engaging, and positive educational experiences than their White peers. While the effects of the pandemic on Black students are not clear yet, there are early signs of a troubling slide in math across all demographic groups. Initial research from NWEA, a not-for-profit research and assessment organization, shows fall assessment scores have slid 5 to 10 percentile points lower for all students, with more students showing slower learning gains compared to where they would have been with no pandemic. At this moment, If we do not find equitable solutions for effective distance learning, our students are in danger of experiencing additional challenges and disparities.
To stay focused on making learning gains, educators, parents and guardians, and students, are going to have to work together to find success as we all continue on our journey of navigating distance learning. As such, we'd like to offer parents three tips.
Cut yourself some slack
Remember that you are your child's biggest cheerleader, not their classroom teacher. No one is expecting you, or any other caregivers, to teach or understand all that your child is learning. You can provide the support and encouragement your child needs in two simple steps:
Listen as they think out loud, and
Interject by asking why?
Young children are known for repeatedly asking why as they learn and make sense of the world. Adults typically begin their responses with "Because…" Asking the why question instead can be an effective way to prompt deeper thinking and reflection. Why did you take that step? Why does that answer make sense to you?
Remember the stress that Nicole experienced, in the example above, as her son asked for help with an 8th grade math problem that she'd forgotten how to solve? Nicole doesn't need to hold the responsibility to solve the problem or know the answer. She can cut herself some slack while also helping her son move further in his understanding by actively listening. The purpose of him thinking out loud is to build connections and uncover misconceptions. Simply asking why encourages the child to think more clearly and deeply.
Build a relationship with your child's teacher
Monitoring your child's academic progress has never been more critical, especially considering the pandemic and changes in schooling. No matter the mode of communication, you can focus conversations with your child's teacher on three main questions: 1) Where is my child now? 2) Where is my child going? and 3) How can my child get there?
Where is my child now? Teachers gather evidence of your child's learning in a variety of ways that include classwork, homework, and assessments. If your child uses Khan Academy or MAP Accelerator, they can navigate those tools to see and monitor their own progress.
Where is my child going? Knowing the expectations and goals that have been set ensures that your child knows what they're learning, why they're learning it, and what success looks like. Encourage your child to regularly share with you their progress toward their goals.
How can my child get there? Once you identify the skills and concepts that are to be learned, you can better support your child with additional resources.
Choosing one or more of these questions as a focus of communication when you interact with your child's teacher will help you cultivate a successful relationship.
Help your kids own their learning
Online classrooms require that children become more self-regulated in their learning. Working with your child as they take ownership of their learning enables greater self-awareness, which can help them better manage their thinking process. Here's a simple Talk and Track strategy that you can use to empower your child:
Talk: Set aside 10-15 minutes each week for your child to talk with you about their learning, namely what they've learned, what they like about it, and things they've found challenging.
Track: Encourage your child to track the things they told you about in a journal. Young children can capture their thoughts using pictures and images. Refer to previous journal entries so that you can celebrate progress and identify areas that still require growth.
Listening to your child talk about their learning experience gives you insight into their thinking process, helps you better understand what they know, and enables you to identify where they could make  adjustments — whether academically or in their attitudes and behaviors toward the learning. Connecting with your child as you track progress enables joint accountability, which is an important factor in working toward goals.
These are not easy times, but if parents, caregivers, educators, and students work together we can minimize learning loss and prepare a generation of students who are college- and career-ready and equipped to pursue their wildest dreams.
Sal Khan is the founder and CEO of Khan Academy, a nonprofit educational organization that offers free lessons in math, science and humanities. Fenesha Hubbard leads professional learning design efforts centered on equity in math instruction at NWEA and is also a former middle school math teacher. NWEA and Khan Academy are partner organizations.