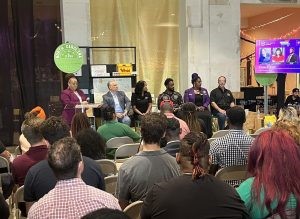 By Troy Carter II
The New Orleans Tribune
Several local Black food entrepreneurs have benefited from the Black Restaurant Accelerator Program offered by the Urban League of Louisiana, providing them with some financial resources, along with support and guidance designed to help improve their business models and take their enterprises to the next level.
On the first day of New Orleans Entrepreneurship Week, which took place in late March, a few of these restauranteurs spoke about their experience with the programs.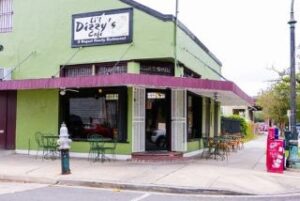 "It has opened up connections to other restaurants and other resources that we were not even aware were available," said Arkeisha Smith Baquet, one of the owners of Lil Dizzy's cafe, a New Orleans restaurant renowned for its delicious breakfast and lunch offerings. "So that's the great benefit of being a part of this program."
The Black Restaurant Accelerator program is a part of a $10 million investment by the PepsiCo Foundation to provide current and aspiring Black food service operators with access to capital, training, mentorship and other support services through the National Urban League's 12 entrepreneurship centers, including the one housed at the local Urban League affiliate. The national program seeks to boost approximately 500 Black-owned businesses over five years.
Since the program's launch, the Urban League of Louisiana has hosted three restaurant accelerator programs through its partnership with PROOF, a Chattanooga-based restaurant incubator and consulting firm. Through its partnership with ULL, PROOF provides industry-based entrepreneurial training, online learning tools and resources, as well as, consulting services for participating businesses.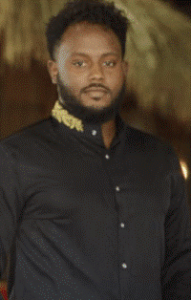 Prince Lobo, co-owner of Addis Nola, an Ethiopian restaurant on Bayou Road, says that when kickstarting a business there's nothing better than OPM . . . other people's money, adding that the accelerator program grant provided that financial boost for his business, giving him room to expand. Lobo is now considering different ways he can sustain and grow his business, such as offering pre-packaged items.
"I want to do another way of scaling as opposed to having 100 restaurants or opening another space," he says.
Klassi Duncan, vice president for the Urban League of Louisiana's Center for Entrepreneurship and Innovation, which was one of the sponsors of Black Entrepreneurship Week, says she hopes entrepreneurs who attended A Recipe For Success walk away "understanding the value of continued entrepreneurship education and the value of the accelerator model, knowing that we are supposed to be working on not only growing our businesses but scaling our businesses."
Duncan encourages both beginners and seasoned entrepreneurs to remain lifelong learners and to take advantage of the available resources. For more information on the Black Restaurant Accelerator Program, business owners should e-mail Cei@UrbanLeagueLa.org.
The post Black Restaurant Accelerator Participants Talk About the Perks of the Program appeared first on The New Orleans Tribune.
This article originally appeared in The New Orleans Tribune.