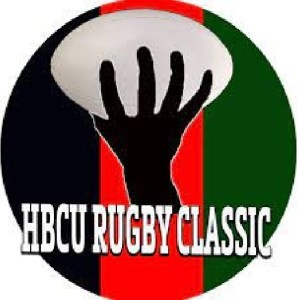 By Michelle Richardson,
Special to the AFRO
Rugby isn't the first sport that comes to mind when we think of HBCU athletics. We think of football, basketball, and maybe even baseball but rugby?! That's an Ivy League sport, right? Wrong!
Did you know that there are five historically Black colleges with rugby teams? Each team will participate in the 'HBCU Rugby Classic and Music Festival' held in Washington D.C. and hosted by Howard University.
From March 31 to April 1 Howard University will hold the annual rugby showcase that includes teams from Morehouse College, home of the first HBCU rugby team, Prairie View A&M University, founded in 2013, North Carolina A&T, Florida Memorial University and both the women's and men's rugby team from Howard University.
Nearly a 100 student-athletes will attend and compete against one another in a high-level competition. High school Rugby teams will also be showcased.
So what exactly is Rugby? Rugby isn't much different than American football except for a few variations in rules such as how many players are allowed on the field but rugby is also a close contact sport, it consists of running a ball and trying to score in the other team's goal. So not much different than how American Football is played.
In 1823, William Webb Ellis used his hands to pick up a ball in a soccer match and ran with it to the goal. That day, rugby was born.
"We are thrilled to be hosting the 2023 HBCU Rugby Classic at Howard University," said Gift Egbelu, founder and director of the HBCU Rugby Classic. "This showcase is a great opportunity for our students and teams to compete against top HBCU rugby programs and showcase their talents. We invite all sports fans and members of the media to come out and support the teams."
The HBCU Rugby Classic will hold a block party, hosted by fraternities and sororities, in support of the games where sports fans, student and non-student, can enjoy activities, food, and drinks.
"As a player for Howard University, I am excited to compete at and host the 2023 HBCU Rugby Classic," said Daniel Davillier Jr, captain of the Howard University men's team. "This tournament is a great opportunity for us to test our skills against top HBCU teams and show what we are capable of. I can't wait to hit the field and give it my all."
Opening presentations began on Friday night, March 31 at 5 pm. Saturday Block Party and games will kick off at 12 pm. Tickets are available for purchase now. For more information about the 2023 HBCU Rugby Classic, please visit www.hbcurugbyclassic.com[gifttimeproduction-dot-yamm-track.appspot.com]
The post Howard University to host 2023 HBCU Rugby Classic and Music Festival appeared first on AFRO American Newspapers .
This article originally appeared in The Afro.