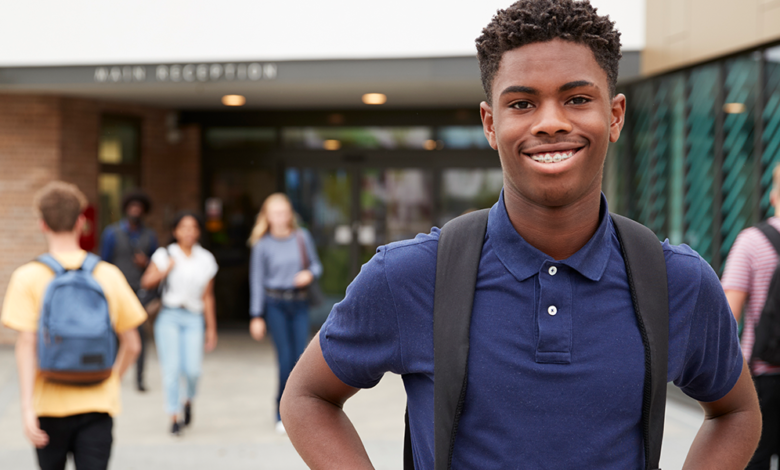 By Christine Zhu,
Capital News Service
Kent County's current school board student member, Brayden Wallace, does not have voting privileges.
Elected by his peers, he represents about 1,200 students countywide including nearly 700 at the high school level. But Wallace isn't able to vote on legislation affecting Kent County Public Schools.
A bill in the Maryland General Assembly would change that. HB 402, sponsored by state Del. Jay Jacobs, R – Kent, would make the student position an official member of the school board, according to Joanne Smith, Jacobs' chief of staff.
This would allow the student board member to cast advisory votes to demonstrate how students feel on topics.
"It won't be counted in the total votes of the board, but it'll be recorded in the minutes and hopefully another student member of the board can take it further," Wallace said.
Wallace, a senior at Kent County High School in Worton, said he proposed implementing the idea to the school board. The adult members liked it, and he met with his delegate at a coffee shop to discuss further steps.
Jacobs filed the bill in the Maryland House of Delegates, where it had a hearing last week in the Ways and Means Committee. State Sen. Stephen Hershey, R – Kent, introduced its counterpart in the upper chamber, with an early March hearing set in the Education, Energy, and the Environment Committee.
Wallace described working on the bill and his school board role as a "cool" experience.
"It's expanded my role in government and my understanding of how our education works," Wallace said.
Maryland's 24 jurisdictions — 23 counties and Baltimore City — each have their own public school systems and corresponding boards of education, or board of commissioners in Baltimore City's case.
Five counties, all on the Eastern shore, have more than one student school board member: one representative for each full-time high school in the county.
Only Somerset and Wicomico counties do not have a student school board member — instead, there are student representatives.
"We have a representative from each of our four high schools who reports monthly, and then each month one of those four sits at the board table," Wicomico County Public Schools spokesperson Tracy Sahler said.
These representatives bring the student perspective to the board but cannot vote on any matters.
Out of the 22 jurisdictions with student board members, 14 do not have voting rights. In seven jurisdictions, the student member has limited voting rights — they can vote on certain issues but face restrictions.
Anne Arundel's student member has had full voting rights, including on policy relating to personnel and budget, since 1975, according to Anne Arundel County Board of Education spokesperson Diane Howell.
Del. Eric Ebersole, D – Baltimore County, introduced HB 175 this year, a bill that would authorize Baltimore County's student school board member to vote on capital and operating budgets.
"If you can vote on policy but you can't vote on the budget to support it, often it's not a vote on policy at all," Ebersole said during the bill's Feb. 1 hearing in the Ways and Means Committee.
Ebersole spent 35 years teaching in Howard County high schools prior to his tenure in the House.
He said student board members work "a little harder" than other board members.
"They have a bias to overcome because people see them as kids and they have to prove out how well they know things," Ebersole said during the bill hearing.
Del. Melissa Wells, D – Baltimore City, sponsored a similar bill for the Baltimore City Board of School Commissioners. HB 153 would expand voting rights for the student member and establish a commission to study the feasibility of providing compensation for the position.
Wells described the role as a second job. The student member is unpaid, but monetary compensation would help remove a financial barrier for some students.
Seven counties in the state give college scholarships of varying amounts to student board members upon completion of their term.
"We want to be able to allow more people to participate," Wells said during the bill's Feb. 1 hearing in the Ways and Means Committee.
Last session, previous iterations of these two bills passed both legislative chambers but met their downfalls at the governor's desk.
"Student members of the board are more than capable of engaging and can handle a lot of the various issues that come before the board," Wells said during the bill hearing.
The post Maryland lawmakers introduce bills expanding student school board member voting rights appeared first on AFRO American Newspapers .
This article originally appeared in The Afro.