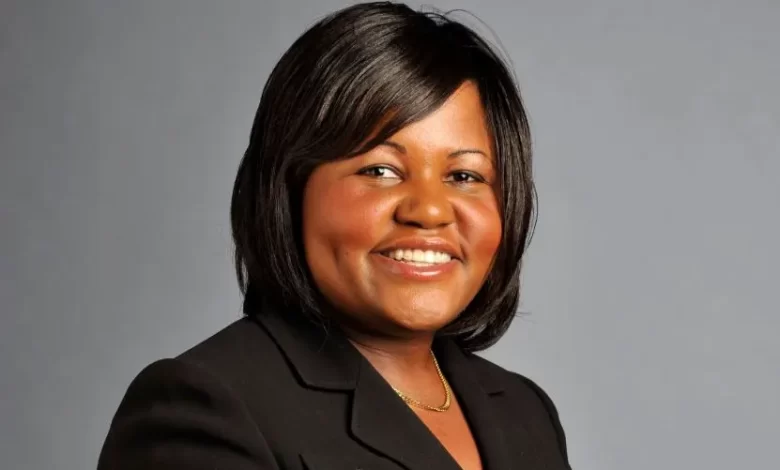 By Megan Sayles,
AFRO Business Writer,
Report for America Corps Member,
msayles@afro.com
Alicia Wilson, the vice president for economic development and community partnerships for Johns Hopkins University and Johns Hopkins Health System, will become the head of North America for regional philanthropy for JPMorgan Chase.
Wilson is the first Black woman to hold this role.
In her new position, she will manage JPMorgan Chase's local philanthropic plans across more than 40 markets in North America. She will also work with senior leaders in corporate responsibility to ensure the firm's footprint is creating meaningful impact in Canada and the United States.
As part of this work, Wilson will help to manage JPMorgan Chase's $2 billion philanthropic pledge under the firm's larger $30 billion racial equity commitment.
"I am thrilled and excited to join JPMorgan Chase as the new head of regional philanthropy for North America. I look forward to working alongside a dynamic team of leaders to drive transformative impact across the U.S. and Canada," said Wilson. "I have been blessed to witness the impact of JPMorgan's commitment on families and communities across Baltimore, the Greater Washington region and in communities across the country. I am so excited to be able to help drive those strategies as a part of the JPMorgan team."
In her current role for Johns Hopkins University and Johns Hopkins Health System, Wilson has strengthened and advanced the institutions' commitment to Baltimore through investments in education, healthcare and  economic and neighborhood development.
In 2021, Wilson was celebrated by Black Enterprise for her work in growing economic and social opportunity in Baltimore, earning her a spot on its 40 Under 40 list.
Carol Lake, co-head of JPMorgan Chase global philanthropy, said she is delighted for Wilson to join their corporate responsibility leadership team.
"All of our work is in service to our mission of advancing a more inclusive economy.  In doing this we are acutely aware of the differences in circumstances, challenges and opportunities from community to community, town to town, city to city," said Lake. "Alicia brings with her a wealth of experience in driving tailored solutions that address both acute needs as well as institutional barriers that perpetuate inequality.  Her impressive track record, including her achievements in Baltimore with John Hopkins, gives us confidence that her experience, passion and drive will help drive our impact across communities ever deeper."
Wilson will step into the JPMorgan Chase role in January 2023.
Help us Continue to tell OUR Story and join the AFRO family as a member –subscribers are now members!  Join here! 
The post Alicia Wilson joins JPMorgan Chase as head of North America philanthropy appeared first on AFRO American Newspapers .
This article originally appeared in The Afro.