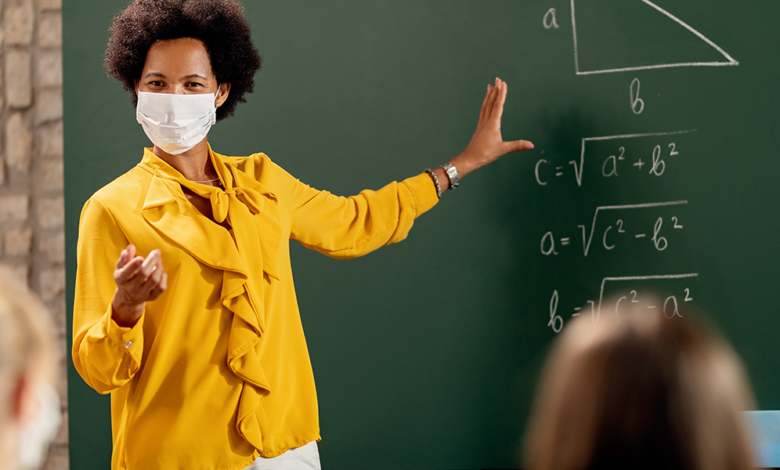 Richard Long, Ed.D. | Learning First Alliance
There has been an increasing number of reports and media coverage that there is a large drop in public-school enrollment due to the COVID-19 pandemic. Understanding the scope and details of a decline in public-school enrollment is vital as drops in enrollment could result in budget cuts for districts and raises concerns about students who left public school and may not be attending school at all. Data from individual states and preliminary surveys from NPR and Chalkbeat in association with The Associated Press sheds light on the declines in enrollment in public schools.
A report from the National Bureau of Economic Research details the Pandemic's effect on public school enrollment and shifts to homeschooling and private schooling in Michigan. This report found that public school enrollment declined a total by a total of 3% of Michigan students this fall. The research found that the decline in enrollment is concentrated largely by students in elementary school. They also found that homeschooling enrollment numbers increased more where schools provided in-person instruction while private school enrollments increased more where instruction was remote or hybrid. Additionally, the kindergarten declines were highest among low-income Black families, and declines in other grades were highest among higher-income and white families.
Data from Virginia, presented in a report by the Brookings Institute shows similar enrollment outcomes as Michigan. Between the fall of 2019 and the fall of 2020, enrollment in prekindergarten enrollment in Virginia dropped by 20% and kindergarten enrollment dropped by 13%. For grades 1-5, the decline in enrollment was between 4-4.5%. In Virginia, declines in prekindergarten enrollment are most pronounced for low-income, Black, or Hispanic students, with enrollment among children considered low-income dropping by 32%. On the other hand, enrollment declines in grades 1-5 are more concentrated among non-economically disadvantaged children.
Surveys from NPR and a Chalkbeat and The Associated Press collaboration shed light on national patterns in enrollment declines in public education. Reporting by NPR shows enrollment declines across 20 states, despite steady annual increases in public-school enrollment over the last 15 years, according to the Department of Education. In their survey, NPR reached out to more than 100 districts and heard back from more than 60. Among their sample, kindergarten enrollment declined by an average of 16%. Chalkbeat and The Associated Press analyzed data from 33 states and found that K-12 enrollment dropped by around 2% this fall and declines in Kindergarten enrollment accounted for 30% of those declines.