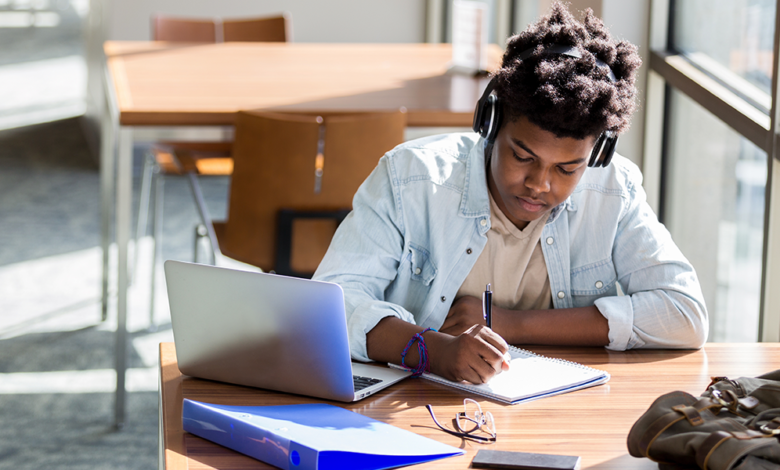 By Madeline Thigpen | Report for America | The Atlanta Voice
The Free Application for Federal Student Aid is filled out by millions of students each year who need help paying for higher education. 
The rates for the Atlanta metro region are always significantly behind the national average, said Jessica Johnson, the Founder and Executive Director for the Scholarship Academy. 
The Scholarship Academy in partnership with United Way of Greater Atlanta have partnered for a series of Free FAFSA parking lot workshops for students in metro Atlanta. 
 "There are over 100 questions on the FAFSA and many students need their hand held through the process," Johnson said. 
 Corporate volunteers trained by the Scholarship Academy will be at each parking lot workshop to walk students through each step of the FAFSA. 
 The program is aimed at students who may have major barriers of access to FAFSA and college including a lack of family awareness, undocumented parents or an English language barrier. 
 "This year we are focusing on Title One schools which have historically had lower college rates and consistently have fewer students who submit the FAFSA," Johnson continued. 
 The first parking lot workshop was October 30 in DeKalb County. Students can register for the next two workshops online. 
 The November 6 workshop will be in Clayton County at Tara Stadium from 11 a.m. to 3 p.m. 
The November 13 workshop will be in South Fulton at Banneker High School from 10 a.m. to 1 p.m. 
 Johnson said they had around 50 students at the first workshop and they have over 75 already signed up for the second. Workshops are open to any student from any district in metro Atlanta.