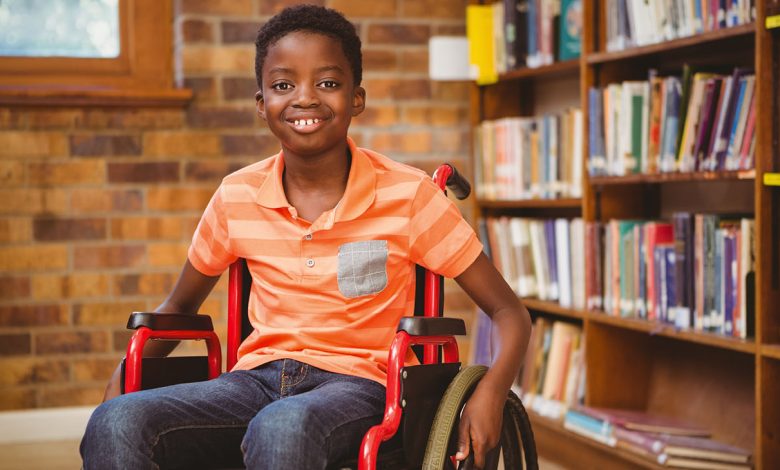 By Marta Jewson | The Lens
This article originally published in the August 17, 2020 print edition of The Louisiana Weekly newspaper and is being re-published here to foster further discussion around this critical issue.
As educators and families in New Orleans navigate a virtual start to the school year, some of the city's neediest students may find virtual learning more challenging without their typical in-person special education services and schools are working to adapt.
In late July, with COVID-19 case growth in the city still higher than what local public health officials said was safe for in-person school, NOLA Public Schools Superintendent Henderson Lewis Jr. and Mayor LaToya Cantrell announced that the city's public schools would begin the year remotely. At the end of this month, the district and city will evaluate health data and decide whether students can return to classrooms after Labor Day.
It will be "a school year unlike any other," Lewis said last week, defending his decision to start the school year online. Buildings are open for staff, and charter schools could elect to serve students with disabilities in-person. But that's a school-by-school decision.
One school has already cancelled its in-person staff training after an employee tested positive for the virus. Several other area schools have reported cases among staff and students in the first week of classes. On Monday, just two days before in-person school had been scheduled to begin, the Jefferson Parish Public School System delayed its in-person start by two weeks after growing community concerns and protests from teachers.
As New Orleans schools begin classes online, local charter groups are distributing laptops and hotspots to ensure students can connect to online classes. Some students with disabilities may also need assistive technology or additional equipment for physical or occupational therapy.
Parent Roby Chavez has two boys with special education needs at Bricolage Academy. In the spring, he told The Lens that the school stopped providing some services and they stopped attending others for safety reasons. He said he very much appreciates the work of educators in uncertain times but wants more details on how special education will work this year.
"I think the anxiety remains because there has been a lack of specifics on what to expect," he said. "We try to understand the perspective of it, and not just that providing services is a nice thing to do but something that has to be done."
"Since March, basically services have stalled," Chavez said. "We're keeping an eye on what school will look like and will these services intensify how they will fill in these lost time."
"They have not identified how they will address academic or social regression."
Students with special education needs not only missed out on school, like their peers, but additional in-person services that are designed to help them receive an equal education. If they didn't meet annual goals set by their teachers and parents — typically including a specific amount of time, measured in minutes, receiving special services — then under federal law schools must provide extra help. Those goals are set in an Individualized Education Program, or IEP.
The Louisiana Department of Education told schools to begin planning to provide that extra help over the summer. But quality special education services can be a challenge in the virtual world.
At the national Education Writers Association conference in late July, Brittney Robins, founder and parent advocate at Bright Minds — a group that supports parents of children with disabilities — said that while those services are critical, educators are faced with a bit of an "ethical dilemma" right now.
"I'm really wary of starting to implement compensatory services," while schools are still virtual only, Robins said. "I would encourage (families) to hold off for a bit so they can get the best bang for their minutes."
Virtual services are already tricky to provide at the same level of quality as in-person services, she said.
Even basic services can be challenging, Chavez said.
"When you're a student like ours that requires specific accommodations to be successful, you have parents that are already stressed. … At a school, teachers are constantly interacting with the kids," he said. "So, two minutes into the class my kid is under the table, so how is that going to work?"
Last winter, Chavez co-founded an advocacy group, called the Sunshine Parents, for parents whose children have a range of special education needs. They hope to raise transparency and accountability surrounding special education.
"In the Sunshine Group some of their kids are nonverbal," he said, for example. "It's not been communicated how to pivot to help them."
Meanwhile, the virtual classroom may be better for some students. Erin LaFleur thinks that's true for her 16-year-old son Brady, who has anxiety and sometimes struggles with his behavior. Brady also has Down Syndrome and bipolar disorder.
"We finished out the school year doing virtual learning. It was supposed to be 45 minutes but Brady only lasted 30 minutes," she said in an interview this week.
"He has done well with it because his anxiety is so bad. This actually might be something good for him," she said.
Brady attends Morris Jeff Community School and LaFleur said they offered speech therapy this fall but she's put it off for now since Brady has a new teacher. It can sometimes take him a while to get acclimated to big changes.
"He's a success story just because his behaviors are a little different," she said, regarding virtual learning. "But I stay at home. For people who have to work, that's a whole different story."
Local schools adjust
Opportunities Academy is a Collegiate Academies charter school that serves students between the ages of 18 and 22 with disabilities. Many of their students have autism or an intellectual disability, Sophia Scott, the school's director, told The Lens in an interview.
"With the population we serve, of course we know that they work best with hands-on, in-person instruction," Scott said. But that hasn't been possible since March.
The school operates year-round, so Scott said they'll be on their "fourth iteration" of distance learning when school starts. The school will serve about 70 students this fall.
"First, we identified that students learned best in the virtual environment in a one-to-one setting," Scott said. "We've moved to more individualized learning where there's a teacher and a job coach. If a student has a speech therapist, they will push into those sessions."
Scott said they're working to provide items that might be used for occupational or physical therapy such as a ball or other tactile items as well as assistive technology.
"Text-to-speech for students who may not always be able to communicate verbally," Scott said, describing assistive technology software. "And read aloud software that allows them to comprehend and be more independent in their work."
A lot of OA's work also includes life skills training, such as teaching students how to make a sandwich or how to make their beds.
"We've also learned that the stuff we do in-person is best translated when we can have parents doing that in-person," Scott said.
They spent much of the summer recording videos of staff modeling certain behaviors, so a student can view it with a parent and practice the skill.
"A student and family can look at that asynchronously and model that," Scott said. "Then when they are with the teacher they can model that."
"We also as much as possible try to ask parents to record their students doing those things," Scott said. "So record the students making the sandwich, record the students that are making the bed."
Those recordings can tell them where teachers and parents need to focus their energy further.
At KIPP New Orleans — the city's largest charter school network — spokesman Curtis Elmore said special education services will be provided in person "in the rare circumstance that an IEP team determines it in the student's best interest, and no virtual service delivery option would be an acceptable substitute."
Just as important as delivering special education services to students with disabilities, however, is identifying and evaluating students who do not yet have an IEP. That will not be done virtually at KIPP.
"However, we will continue to conduct evaluations for special education eligibility in person, with safety protocols in place," Elmore wrote.
FirstLine Schools is taking a similar approach.
"We are currently working with NOLA-PS to determine what is allowable for in-person services for students with disabilities," Chauvin wrote in late July. "Once they have released final guidance, we will plan from there, with the hopes of some in-person services for families. What we are planning now is initial testing for students with disabilities so that we can set appropriate IEP goals in partnership with families."
Earlier this month, Chauvin said the network had not yet received additional information from the district.
Several NOLA Public Schools officials were questioned on reopening plans by the New Orleans City Council members at a special meeting last week. Council members asked about special education a few times.
Chief School Support and Improvement Officer Dina Hasiotis said schools are evaluating each student's IEP and thinking "through the services that can be provided virtually or in-person."
"That's what's also important about a key aspect of our buildings being open during this time. Some students may receive some services depending on their needs on-site or at home based upon what might be most appropriate for those children," she said.
The above article originally appeared in The Lens on its website (www.thelensnola.org). The Louisiana Weekly enjoys a partnership with The Lens.
This article originally appeared in The Louisiana Weekly.