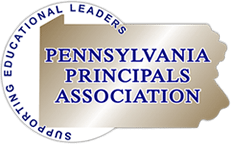 The 
Commonwealth Education Blueprint
 is a multiyear effort founded and managed by the Pennsylvania School Boards Association (PSBA) to develop and implement a statewide vision for the future of public education. Through this comprehensive project, education stakeholders from across the state and from many areas of expertise collaborate to proactively determine what education should look like in years to come.
VISION:
Pennsylvania will provide an equitable, exceptional public education that empowers all learners to achieve a meaningful, productive life in our democratic society.
The Process & Your Involvement
The project steering committee conducts meetings and collects data (ongoing since Oct. 2017) toward drafting the Blueprint. They have also been convening Blueprint study groups, focus groups and, now a statewide survey.
Your involvement is critical to the Blueprint's success! We hope you will participate in this short surveyto build the foundation for public education in the future. Please complete it by May 31, 2018: https://www.surveymonkey.com/r/edblueprintpa
What's Next?
After all of the data has been compiled and analyzed, a comprehensive report will be and will serve as the driving document to set and benchmark milestones toward achieving the vision and shaping all future education-related legislation and advocacy. We hope you will join us in distributing the Blueprint and this vision later in 2018.
For more information about the Commonwealth Education Blueprint, contact Ashley Lenker White, senior director of strategic initiatives, at (800) 932-0588 or ashley.white@psba.org.