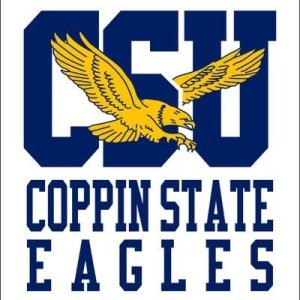 Submitted by Steve Kramer, Director of Athletic Communications, HANOVER Md, Brett Curran, Josh Hankins, Coppin State baseball team, Fairleigh Dickinson, Joe Cannon Stadium, Sebastien Sarabia, Brody Black, Mike Dorcean, Marcos Herrand, Tim Ruffino, RBI single, Angel Colon, Jordan Hamberg, Liam McCallum, innings, Nico Felber, Rashad Ruff, Sports, Athletics, College Athletics
FDU took an early lead with a double steal in the first, but the advantage was short-lived as Coppin scored five in its half of the inning. Brett Curran started it off with a single before Black was hit by a pitch and Hamberg drew his first walk. McCallum drove in the tying run with a single before Sam Nieves reached on an error, allowing three runs to score. Hankins drove in Nieves with a opposite field double to make it a 5-1 lead.
Hamberg held the Knights scoreless in the second and Sebastien Sarabia extended CSU's lead with an RBI single to right, scoring Hamberg after he walked and stole second.
The Knights scored three in the sixth off Hamberg before Felber got the final two outs of the inning, keeping the score at 6-4.
Mike Dorcean was hit by a pitch with the bases loaded, extending the lead to 7-4 as well as his school-record for being plunked by a pitch. Hankins then drove in both Hamberg and McCallum with a single to right to make it a 9-4 lead.
After FDU scored a run in the seventh, Coppin put the game out of reach with a seven-run bottom half despite recording just two hits. Four-straight walks, another Dorcean HBP and two more walks led to a two-run single by Colon.
Felber got a 1-2-3 eighth before Ruff retired the side in the ninth as Coppin picked up the victory.
Up Next
Coppin returns to action on Tuesday, March 28 when it makes the short trip to Towson for a 3:00 pm non-conference tilt.
The post Coppin State Baseball Splits NEC Doubleheader with Fairleigh Dickinson appeared first on AFRO American Newspapers .
This article originally appeared in The Afro.