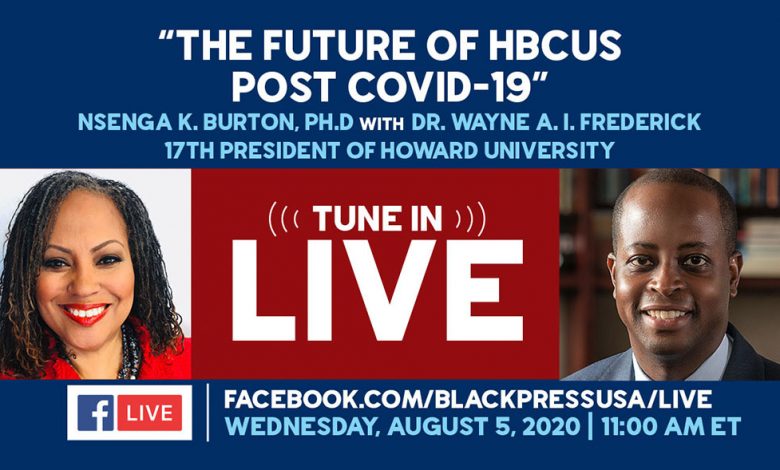 Dr. Wayne A. I. Frederick was appointed Interim President of Howard University in October 2013, after serving as Provost and Chief Academic Officer for more than a year. On July 21, 2014, he was officially named the 17th President of Howard. The Board of Trustees voted to appoint Dr. Frederick after a unanimous recommendation by the University's Presidential Search Committee.
As the 17th President, Dr. Frederick's goal is to enhance the Howard University legacy, ensure that the University maximizes its impact and that its students receive a well-rounded educational experience. Through his experience as a scholar and an administrator, Dr. Frederick strives to develop innovative approaches to focus on the institutional priorities of his beloved alma mater and support the success of its students.
A distinguished researcher and surgeon, Dr. Frederick is the author of numerous peer-reviewed articles, book chapters, abstracts and editorials. He has also received various awards honoring his scholarship and service. In January 2017, the Federal Reserve System Board of Governors elected Dr. Frederick to the Federal Reserve Bank of Richmond's Baltimore Branch. In May 2016, President Barack H. Obama appointed Dr. Frederick to the Board of Advisors for the White House Initiative on HBCUs. Dr. Frederick has also received the National Association of Health Services Executives' Congressional Black Caucus Distinguished Leadership in Health Care Award, and a Congressional Citation for Distinguished Service, presented by the Honorable Barbara Lee on the Occasion of Caribbean-American Heritage Month. In April 2016, Dr. Frederick became a member of the American Surgical Association, known as "the nation's oldest and most prestigious surgical organization."
Dr. Wayne A. I. Frederick is a true son of Howard University — a proud and loyal exemplar of its motto: Truth and Service.