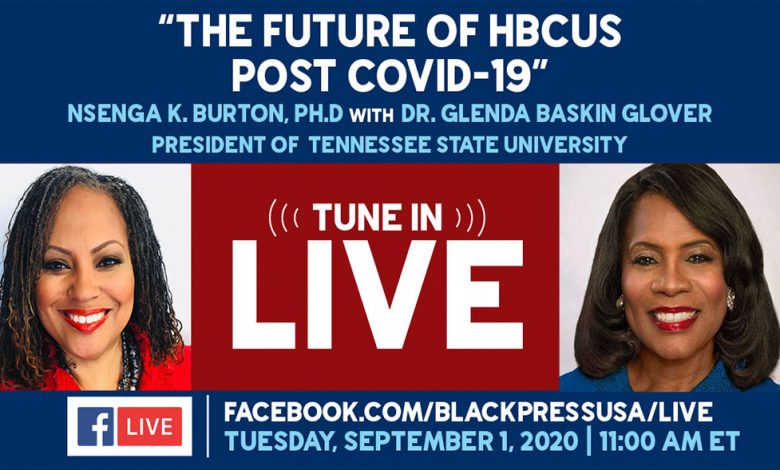 Dr. Glenda Baskin Glover, Ph.D, JD, CPA, began serving as President of Tennessee State University on January 2, 2013. She has advanced a five-point vision that includes: (1) academic progress and customer service, (2) fundraising and partnerships, (3) diversity and inclusion, (4) shared governance, and (5) business outreach.
Dr. Glover was formerly the Dean of the College of Business at Jackson State University in Jackson, Miss., where she led the College of Business throughout the accreditation process, and spearheaded the implementation of the nation's first Ph.D. in Business at an HBCU. She is a certified public accountant, an attorney, and is one of two African American women to hold the Ph.D.-CPA-JD combination in the nation.
Dr. Glover's educational development began as a student at Tennessee State University, where she majored in mathematics. After graduating with honor with a Bachelor of Science degree, she pursued the Master of Business Administration at Clark Atlanta University. She then completed her doctorate in business from George Washington University, and later completed her law degree from Georgetown University.
Dr. Glover is the author of more than one hundred articles and papers, and is regarded as one of the nation's experts on corporate governance. She is a member of several professional, civic, and non-profit organizations, and is the recipient of numerous awards and honors. She is married to Charles Glover, and they have two adult children, Attorney Candace Glover and Dr. Charles Glover II.
Dr. Glenda Baskin Glover returned to her beloved alma mater to begin serving as the institution's eighth and first female president on January 2, 2013.
LIVE TUES. 9.1.20 11AM ET facebook.com/blackpressusa/live and youtube.com/c/blackpressusatv