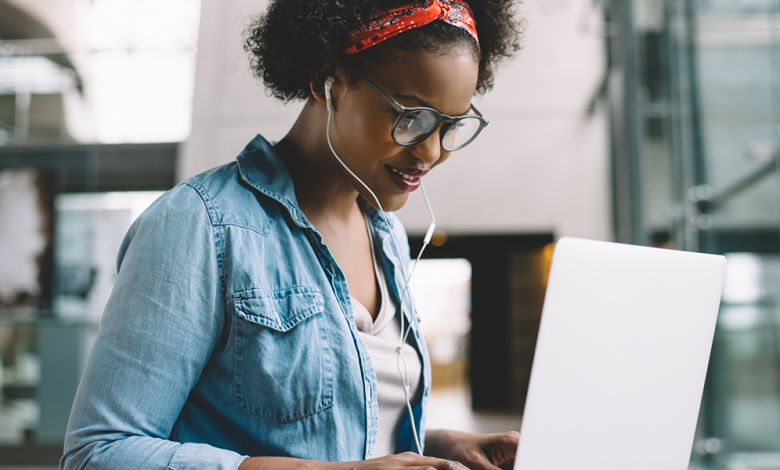 By Dianne Anderson, Precinct Reporter Group News
Kids having a tough time adapting to this strange new virtual world can soon see some old familiar faces, and feel closer to their second home at Akoma Unity Center in San Bernardino.
Starting September 8, Akoma launches its virtual program with a curriculum that mirrors its typical after school program. Students to age 17 are invited to Zoom in on enrichment activities, along with homework help and tutoring.
Mentors will be on-site teaching the kids at the physical location, facilitating the STEM and arts after school programming just the way the kids remember it.
"The mentors will have their own computers and office space, to give that familiar feeling to the students able to see Akoma in the background," said Jennifer Xicara, Akoma Operations Manager.
The center is now taking sign-ups for students for the after-school help. They are also engaging parents, the school district is sending out flyers, to make them aware to sign up on parents at  http://akomaunitycenter.org.
The program is prepared to service and mentor 125 students.
Their nonprofit Feed the Need food distribution happens every second Thursday of the month in partnership with Community Action Partnership of San Bernardino. Every Friday, parents can also receive up to five days of nutrition with their Grab and Go lunch distribution. Each month on two of the Fridays, they also pass out school supplies that the students will use for hands-on learning with their mentors.
Xicara said that Akoma mentors are very sensitive and aware that some kids don't want to show their living spaces so they will work to provide cool virtual backgrounds and will show the students how to set it up on their Zoom. They are also handing out noise-canceling headphones so the students can participate more fully in the sessions.
Through the platform, they are reaching students in several ways, but the best approach has been that local kids have a history, and are eager to continue with Akoma mentors.
"What sets us apart from most is that we build relationships with the children. They look forward to coming online with us, seeing their peers' faces and their mentors' faces," she said.
The kids will have a theme for every day of the week, like Mindful Mondays that have mentoring programs to teach self-management in partnership with a facilitator who will be doing yoga for the students.
For the past three years, Emily Miranda has been mentoring the local children and she is confident that the kids will adjust, despite how vastly different things are today.
But, she emphasizes that the mentors have spent the entire summer planning and creating various strategies to engage the students, and troubleshoot solutions.
"As soon as the school was shut down and we weren't able to meet in person, we started a Zoom program within two weeks and we were making phone calls. I think students were kind of looking for us," she said.
Continuing to have the bridge and communication open was a top priority. Students coming into the virtual program this year will feel welcome, but probably more important beyond academics is their emotional health and social well-being.
"New students joining when they see the rapport and the relationship that we have with the students that have been here for years, that creates a level of comfortability as well," she added.
For more information, see http://akomaunitycenter.org/  or call 909-217-7956
This article originally appeared in The Precinct Reporter News Group.