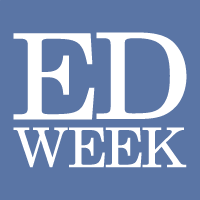 They came from all over Virginia, battling gray weather and buckets of rain, to see the faces of a student-driven movement that shows few signs of stopping.
They came by the hundreds, young people and older ones—at least a third of the attendees were parents, judging by a show of hands—to hear first-person testimonies from the survivors of the mass shooting in February at Marjory Stoneman Douglas High School in Parkland, Fla. They came to learn how they might be involved in ending gun violence. In a few cases, they came to protest.
The message they got from the speakers at this traveling town hall, over and over, was this: Vote.
As it matures over the course of its months-long Road to Change tour through the United States this summer, the March for Our Lives movement's broad goal of ending gun violence is increasingly focused on voting, one of the most essential of all civic responsibilities.
The rally here on Thursday was the 24th since the tour hit the road in June. It took place a stone's throw from Virginia Tech, the site of the nation's second deadliest school shooting, in 2007, which left 33 dead.
Read full article click here, may require ED Week subscription