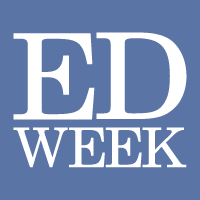 Over the course of last spring I had the opportunity to sit down with dozens of parents to hear their take on the promise of a personalized learning environment for their child. What I heard were two very different visions of what personalization could look like. As the lower school head at a progressive independent school in Silicon Valley, I conducted the final parent interview before admissions decisions were made. I asked every set of parents to tell me what about our school model resonated with them. Parents invariably responded: "Personalized learning!" I was struck by how they each described their vision of a personalized learning classroom so differently. I realized that as a school we would need to provide clarity on what personalization meant to us.
The ways in which schools personalize learning are far from universal, and the available options require compromises that few educators have started talking about. As teachers and principals around the country ponder how to leverage technology to provide a more personalized learning experience for students this school year, they, too, will need to decide what they value.
The term "personalized learning" has been on the rise over the last decade. According to Google Trends, use of the term really started taking off in 2013. But for all that searching, the phrase seems to mean anything or nothing. The visions and values that fall under the brand of "personalized learning" are as different as the beliefs people have about "healthy eating," from Keto to Atkins diets.
"Personalization" is not a set of common tactics. There are schools that personalize by having 90 kids sit in a gymnasium working on adaptive software. Some schools personalize by turning over to students all decisions about how, when, and where to work. Some schools provide one-on-one teaching throughout the day. Others personalize by giving students "flex time." There are also schools that characterize personalization as tracking, differentiation, and individualized education programs.
Read full article click here, may require ED Week subscription.