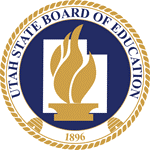 February 1, 2018
In its February 1, 2018 meeting the Utah State Board of Education:
Voted to seek a waiver from the federal Every Student Succeeds Act (ESSA) provision that requires states to count non-tested students as zeros for school accountability purposes.
Voted to seek additional funding to provide teacher training on restorative justice.
Reviewed the state's first Kindergarten Entry and Exit Profile (KEEP) report showing kindergarten student literacy and numeracy readiness.
The USBE Finance, Law and Licensing, and Standards and Assessment standing committees will meet on Friday, February 2, 2018.
Meeting agendas can be found on BoardDocs.
Committee items approved Friday will be heard by the full Board during its March 15, 2018 meeting.
Those who wish to comment on pending administrative rules or rule changes or existing rules are invited to contact us via e-mail at rule.comments@schools.utah.gov.
Click here for Board Member contact information.
View the full summary online at https://schools.utah.gov/board/utah/meetings under the "Meeting Summary" tab.