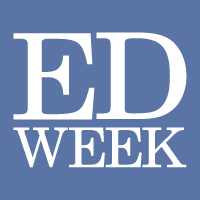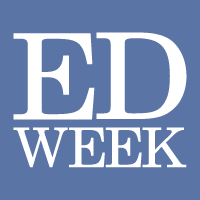 President Donald Trump is expected to release his latest federal spending wish list on Monday. And the U.S. Department of Education may not fare well.
The proposal could include a billion or two more in cuts than last year's budget pitch, which sought to slash more than $9 billion from the department's nearly $70 billion budget.
This is going to be a confusing year because Congress still hasn't finalized last year's spending plan, for fiscal year 2018, which started on Oct. 1 and generally impacts the 2018-19 school year. Congress recently passed legislation extending funding for all programs at fiscal year 2017 levels.
Trump's newest proposal, though, will lay out his administration's asks for fiscal year 2019, or the 2019-20 school year for most programs.
The president's budget is almost always dead-on-arrival in Congress, which is already poised to reject many of the cuts Trump proposed last year, including getting rid of the $1.1 billion 21st Century Community Learning Centers program.
But budgets are a clear signal of the administration's priorities. So what should you look for in this one? Here's a quick rundown…
Read the full article here: May require an Education Week subscription.