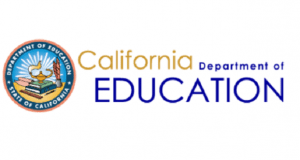 SACRAMENTO—State Superintendent of Public Instruction Tom Torlakson on Wednesday (March 28, 2018) will speak with California bilingual teachers and meet with Mexican education officials to discuss ways to work together to help "the students we share."
These discussions, which will take place at the state's largest bilingual education conference, continue Torlakson's efforts to forge closer ties with Mexican educators and to promote multilingual education.
Torlakson will address the California Association for Bilingual Education, which organizes the gathering of about 2,000 educators. The conference this year is titled "Embracing Multilingualism: From Policy to Powerful Practices."
"Embracing multilingualism is what we do, and do well in California," Torlakson said. "We embrace different languages, we welcome different cultures. We build bridges, not walls with our fellow educators in Mexico. People in California, parents, educators, business leaders, and community leaders understand that diversity is our strength."
For example, over 173,000 Seals of Biliteracy have been awarded to high school graduates who demonstrate proficiency in more than one language. Information is available at the California Department of Education (CDE) State Seal of Biliteracy Web page.
Torlakson will speak at an awards ceremony and open the general session where he will unveil the release of the California English Learner Roadmap Guidance document which will support districts in strengthening comprehensive policies, programs, and practices for English learners.  He will also join a roundtable with Mexico officials including state of Baja California Education Secretary Miguel Ángel Mendoza.
Torlakson has visited Mexico City and Tijuana to promote cross-border education cooperation, promote teacher exchange programs between California and Mexico, and support migrant and immigrant families.
He has also worked with Mexico to better serve "the students we share," the estimated 50,000 U.S. born students attending schools in Baja California and may eventually return, and the Mexican born students attending school in California.
California voters in 2016 overwhelmingly passed Proposition 58, which removed outdated barriers to bilingual and multilingual instruction and is increasing the demand for credentialed teachers in those specialties.
Torlakson will also discuss his Safe Havens initiative, which includes schools that reassure students, parents, and educators that everyone is welcome on school sites, regardless of immigration status. To date, 130 school districts representing 2.7 million total students have adopted Safe Haven resolutions. Information is available on the CDE's Safe Havens Web page.
The roundtable will be at 10:30 a.m. at the Sheraton Grand Hotel Camelia Room. The award presentation and opening of the general session will be at 4:30 p.m. at the Sacramento Convention Center, Ballroom A, 1400 J Street, Sacramento, CA 95814. Details about the conference are on the CABE 2018 Conference 

 Web site.