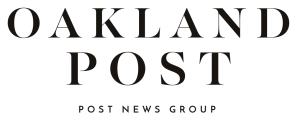 The Oakland Unified School District has rehired widely respected administrator Tim White as Deputy Chief of Facilities to oversee construction and renovation projects on numerous major facilities projects that are underway.
"I am excited to come back to the place where I spent 14 years, supporting young people with outstanding educational facilities," said White.
White worked for OUSD from 2001 to 2015 as Assistant Superintendent of Facilities and later as Deputy Chief of Facilities before being forced out his position in 2015 during the administration of former Supt. Antwan Wilson.
After leaving Oakland, White served as Executive Director of Facilities for Berkeley schools, working closely with the superintendent, Construction Bond Oversight Committee, and school board to determine long-term planning for the expenditure of facility construction bonds approved by voters.
He was also responsible for the expenditure of the district's school maintenance tax ($5 million annually) used to keep schools safe and well-maintained. White previously worked in the Compton Unified School District.
"Tim brings extensive experience, an accomplished track record and a deep commitment to Oakland and communities. We are excited about Tim's leadership and the new team that will be assembled in our Business and Operations division," said OUSD Supt. Kyla Johnson-Trammell.
"My previous time in OUSD will help me transition into this new role, enabling me to hit the ground running. There are many exciting projects well underway, including the rebuilding of Glenview Elementary and the new school building at Madison Park Academy, plus many in the early stages such as the new Central Kitchen," said White. "I look forward to completing all of them as soon as possible, while ensuring that we are effective stewards of taxpayer dollars for the voters of Oakland."
The post Tim White Rehired to Lead Facilities Dept. at Oakland Unified School District appeared first on Oakland Post.