A dispute over pay and class size in Chicago boiled over into
the nation's first charter school strike this month
, raising questions about how teachers' unions, going forward, will reconcile their longheld opposition to charters with their need to pick up more dues-paying members.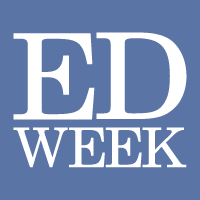 The historic walkout—and the concessions won by the Chicago Teachers Union on behalf of the striking charter school teachers—was welcome news for unions, which are predicted to potentially shed substantial members and revenue after the fateful U.S. Supreme Court Janus decision earlier this year.
Soon after the strike started, people began asking whether cracks were starting to show in the charter movement, the first viable public alternative—and challenge—to traditional public schools. For so long the charter movement has steadily expanded in many American cities, propelled by some of the world's wealthiest philanthropists.
The Chicago teachers' strike has been largely cast in the media as a major symbolic win for teachers' unions and a warning sign for charter schools and their supporters.
But there are equally fraught—if less examined—questions facing unions as they simultaneously decry charters as the tools of billionaires trying to privatize public education and encourage charter teachers to join their ranks. A growing unionized workforce in the charter sector may very well require changes from teachers' unions as well as charter schools.
Anti-Charter Policy Pushes
Unions have longed positioned themselves as the defenders of traditional public schools, and have used their considerable political and financial clout to stymie charters. In Chicago, the Chicago Teachers Union has called for a moratorium on all new charter schools. Elsewhere, unions have lobbied to block additional state funding for charter schools, backed lawsuits challenging the constitutionality of charter schools, campaigned to keep caps on the number of charter schools allowed to open, and called for bans on charter management groups and companies…
Read full article click here, may require ED Week Subscription