In Houston alone, there have been seven threats made to school safety since February 5, according to Houston Police Chief Art Acevedo who held a joint press conference with the HISD Superintendent and Harris County Sheriff about school safety Wednesday.
Chief Acevedo says the most recent threat was made Wednesday morning when a 12-year-old boy threatened to bring an AR-15 rifle to KIPP Academy on Westpark Drive and shoot up the school. That threat did not materialize, but Chief Acevedo reminded parents to tell their children that school threats are no joke.
"That is a terroristic threat, and it is a crime," said Chief Acevedo. "But it starts with parents at home. You have to have these conversations with the children—the dos and don'ts of 2018 in a world of violence, in a world of gun violence."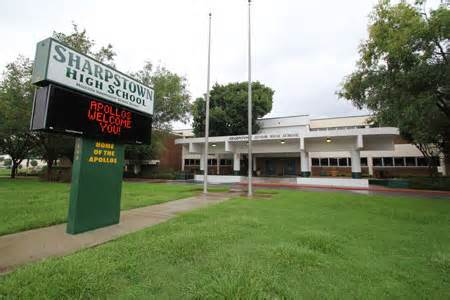 The series of threats at Houston-area schools in the days before and after the Parkland, Florida, school shooting has led kids to speak out about the issue.
"Children who have been bullied are nearly twice as likely to carry weapons to school," said Daphne Goodsby, an 8th grader speaking on stage at a Lanier Middle School town hall Wednesday.
Goodsby told FOX 26 bullying needs to be factored in when looking at what leads up to school shootings and other school violence.
"They feel like 'this person bullied me, now I feel like I have to bully someone else or physically hurt somebody else to show everyone else that I'm stronger than you think,'" said Goodsby.
A 2014 study cited bullying and harassment as linked to 75 percent of school shooting incidents.
Goodsby says she and her classmates have felt on edge since the Parkland shooting.
"A little more on edge, scared, wondering if there's going to be a school shooting because someone got bullied," said Goodsby.
"What Daphne said," echoed 8th grader Joseph Decker at Lanier Middle School. "I really think we need to step up our security and really focus on the bullied."
Decker says bullying is only one of several factors to be considered.
"Personally, I blame the type of video games that come out today," said Decker. "Because you know people are very nice about PUBG, Fortnite, Halo–but there's actually really violent games and a lot of shooting and a lot of death for a kid to experience."
Houston ISD's superintendent says the district is stepping up efforts to improve safety at schools.
"We've asked everybody to review their emergency response plans," said Superintendent Richard Carranza. "You're going to see schools over the next few weeks practicing some scenarios, so we don't want parents to be alarmed."
Carranza says some of the scenarios schools will be practicing include active shooter drills as well as going over code words and phrases. He says schools will give parents a heads up before doing a drill at their child's school.
The post Seven school safety threats at Houston schools so far in February appeared first on DefenderNetwork.com.