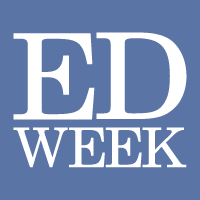 Researchers and advocates who support school integration had a message on Capitol Hill Thursday: There are several setbacks to creating integrated schools, but new opportunities as well.
In a panel discussion on integration here hosted by the National Coalition for School Diversity, they highlighted the downside of what they characterized as the Trump administration's recent U-turn on diversity efforts, court rulings that have undermined local desegregation efforts, as well as what they said was the resegregation of America's schools.
But they also highlighted additional funding for the office for civil rights at the U.S. Department of Education, as well as efforts in Congress to remove barriers to integration efforts.
Action on Capitol Hill to promote integration includes House and Senate education appropriations bills for fiscal 2019 that for the first time since the 1970s removes language barring federal funding from being used for transportation to create more integrated schools.
In addition, Rep. Michael Capuano, D-Mass., plans to introduce legislation after the House August recess that removes a prohibition on using federal education aid for this purpose that's currently part of the federal General Education Provisions Act.
"The threats that we're facing right now … are not the same threats as the massive resistance of the 1960s. They are shape-shifting," said Damon Hewitt, the executive director of the Executives' Alliance for Boys and Men of Color, who moderated the panel. "They threaten to erase the dream of [Brown v. Board of Education]."
The Obama administration put diversity and integration center stage in education policy debates, especially during the latter stages of Barack Obama's presidency. Then-Secretary of Education John B. King Jr. said schools that are diverse and socioeconomically integrated can be education powerhouses. And in late 2016, the Obama administration announced a $12 million grant competition to help schools boost diversity.
However, the Trump administration has a very different approach to these issues. It scrapped that $12 million grant program, for example. And more recently, the Trump Education and Justice Departments withdrew Obama-era guidance on racial diversity in education because they said it went beyond what the Constitution requires—advocates at the panel singled out that move in particular for criticism.
Read full article click here, may require ED Week subscription