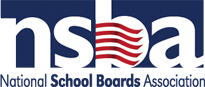 February 28, 2017, Charlotte Blane
School districts across the country struggle to recruit and retain qualified teachers. In rural areas and American Indian and Alaska Native communities, adequately staffing schools, particularly in hard-to-fill positions such as Special Education and STEM fields, and providing professional development for the teachers they do have, is an immediate concern.
More than 9 million students are enrolled in rural public elementary and secondary schools, according to the U.S. Department of Education, National Center for Education Statistics. And more than 40 percent of all small, rural school districts in the country have serious difficulties filling vacant teaching positions. The number of unfilled teaching positions in schools serving Indian Country, some of the smallest and most isolated areas, has doubled over the last 10 years.
NSBA's Center for Public Education's recent report, Fixing the teacher shortage pipeline , finds that while the nation as a whole is awarding more teacher licenses, making progress on this issue lies in getting the right teachers with the right qualifications to where they are needed the most.
U.S. Senator Jon Tester, member and former Vice Chairman of the Indian Affairs Committee, proposes legislation that directly addresses the challenges faced by schools in rural and Indian communities. The Rural Educator Support and Training Act (REST Act S. 457), and the Native Education Support and Training Act (NEST Act S. 458), provide financial and instructional support via a scholarship-for-service program component for teachers in training who will serve in rural and Indian country districts; a loan repayment component for teachers currently serving in rural and Indian country districts; and a professional development/advanced credentialing component.
"Targeted and aggressive strategies are needed to ensure that all students receive a quality education where they live," said Thomas J. Gentzel, Executive Director and CEO, National School Boards Association. "School boards applaud Senator Tester's introduction of the REST and NEST Acts, and the significant opportunity they present for supporting student learning and strengthening schools in rural and Native American communities."
Fixing the teacher shortage pipeline, and additional resources and information from the Center for Public Education are available on the Center's website.