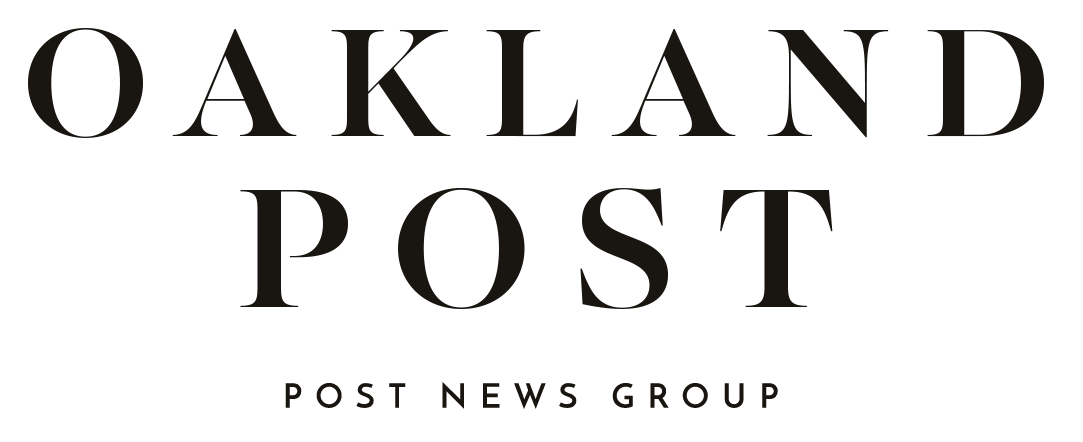 A recent report produced by a pro-charter school policy organization says that the continued rapid expansion of charter schools in the Bay Area, including Oakland, has been significantly undercut by the shortage of affordable facilities in a region notorious for out-of-control real estate prices.
To counter the slowdown, the report proposes passing state laws to "require or incentivize" school districts to close or "consolidate" public school properties and turn them over to charter school operators.
The growth rate of Bay Area charters, which reached a highpoint of 18.2 percent in 2012-2013, has fallen to an estimated 3.8 percent in 2017-2018.
The 25-page report, "The Slowdown in Bay Area Charter School Growth: Causes and Solutions," was released in January by Center on Reinventing Public Education (CRPE). The research was funded by the Silicon Schools Fund and supported by the California Charter Schools Association, National Alliance for Public Charter Schools and National Association of Charter School Authorizers.
Among the report's proposals:
Tighten the state law, called Prop. 39, which requires school district to provide space in public schools for charters that ask for it.
"Prop. 39 helps, but it doesn't help enough," the report said. New regulations, for example, could modify the current year-to-year lease agreements "allowing or requiring a multiyear Prop. 39 lease;"
Offer districts "consolidation grants" to close facilities and maximize use of classrooms at fewer school sites;
Require a district to "house charter students" before it is allowed to go to the voters to pass a school bond to build or renovate school facilities. An aggressive step would be to require districts to pay a tax to the state "as long as the district fails to consolidate or close under-enrolled district schools."
Even more aggressively, the state could take "building ownership rights away from districts that fail to manage them efficiently."
"The state could simply require that districts that fail to reduce costs responsibly get out of the property ownership business by having the state assume ownership, by placing the buildings into a third-party trust, or by establishing a cooperative to which charter schools have equal rights."
An additional factor slowing charter growth may have to do with intensifying political backlash, nationally and locally, against charters, according to the report.
"Teacher unions…have stepped up their resistance strategies and are increasingly coordinating opposition campaigns," the report said. Further, "school districts have become adept at limiting charter growth by blocking access to facilities."
Contributing to the backlash is "the perceived (negative) fiscal impact of charter schools on local districts," the report said.
In Oakland, there are currently about 14,000 students enrolled in 43 charter schools, compared with over 36,000 students in 86 district schools.
This means that about 39 percent of the total students in public schools attend charters, costing the district about $100 million a year in lost revenue, according to district figures.
To counter the political "backlash" against charters, pro-charter organizations – like GO Public Schools in Oakland the California Charter Schools Association (CCSA) – are involved in charter advocacy and "running successful campaigns for school board races."
The CCSA spent more than $12 million on candidates for school board and other races in 2016 and 2017, the report said.
The proposals backed by Oakland-based charter organizations are less blatantly argued than those of their state and national counterparts, but their goals are the same.
They want to close public schools so charters can acquire school real estate and students.
Utilizing the rhetoric of school reform, local charter groups have written that Oakland has 30-35 too many public schools and have recommended closing schools as way to improve the quality of education and strengthen the district's precarious finances.
Trish Gorham, president of the Oakland Education Association (OEA), the teachers union, told the Oakland Post that she found the report similar to other charter plans to undermine public education.
"The only thing surprising is how blatant it is," she said.
"This is the kind of playbook that charter school supporters are following to privatize public education," she said. "Oakland has been their target for a long time."
"The bottom line is they need more space, and the only way to do that is to close more public schools," Gorham continued. "That has to be watched. We are not going to close schools just to give the property to charter schools."
Adding to the school district's difficulties in maintaining its independence and solvency, charter organizations are deeply embedded in Oakland, and the district and school board, therefore, finds it difficult to disentangle itself, according to Kim Davis of Parents United for Public Schools.
"We're very interlaced with these charter folks," going back to 2003, she said.
There are four main pro-charter organizations in Oakland: Educate78, GO Public Schools and its affiliated organizations, the Rogers Family Foundation and the Oakland Public Education Fund, which has its office in the district's headquarters.
Additionally, the California Charter Schools Association plays a major role in the city, especially at election time.
The post Report Calls for Pressuring School Districts to Turn Over School Sites to Charter Groups appeared first on Oakland Post.