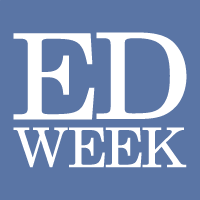 The final straw broke in November when Aimy Steele got a call from the central office asking her to find space for five more classrooms.
Steele, the principal of Beverly Hills STEM Elementary School in Concord, N.C., about 25 miles from Charlotte, had already moved an English-as-a-second-language class into the library and an after-school program from a portable unit into the cafeteria to comply with a state law mandating lower class sizes in elementary grades.
The mandate, which she said did not come with extra money for new teachers or classrooms—school construction is funded at the county-level—came after financially-strapped districts had shed hundreds of teaching assistants.
"That was kind of the last moment, where I said, 'this is absolutely ridiculous,'" said Steele, who filed paperwork to run on the Democratic ticket in North Carolina's 82nd district just a few weeks later. She will face Republican Linda P. Johnson, a nine-term incumbent and chairwoman of the House K-12 education and appropriations committees, in November.
Steele, 39, is among a handful of current and former school leaders—including principals and assistant principals—who are running for local and state offices this year. Their numbers are dwarfed by teacher-candidates, who, fed up with low salaries and cuts to general education funding, marched on state capitols in the spring. (An Education Week analysis found at least 156 teachers had filed to run for state offices this year, with 25 so far winning their party primaries and 42 advancing without a primary challenge.)
Principals Want Bigger Voice in Education Policy
But the small number of principals who are running hope their experience running schools will give them a bigger voice in state education policy and other policy areas that affect education. The school leaders argue that many of the hot-button issues that legislators are wrestling with are school-connected—whether it's the opioid crisis, the economy, transportation, infrastructure, or healthcare.
Read full article click here, may require ED Week Subscription