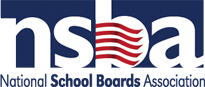 -Joshua P. Starr, CEO of PDK
Phi Delta Kappa International (PDK) released its 48th Annual poll results on the public's views toward the nation's public schools. And while the American public does not agree on a single purpose for public education according to Joshua P. Starr, the chief executive officer of PDK International, it is continuing its decades long trend and giving good marks to its local schools. Forty-eight percent of the public gave their own local schools a grade of "A" or "B."
Where the public disagrees is in what they view as the main focus of public education. PDK found 45 percent of respondents believe the goal should be preparing students academically, and 51 percent said that the focus should be either on preparing students for work (25 percent) or preparing them to be good citizens (26 percent).  Given a choice, 68 percent of poll respondents said having their local public schools focus more on career technical or skills-based classes is better than focusing on more honors or advanced classes.
"There's a real question today about education's return on investment." Starr notes in the report. "While we know that a college degree is essential in today's economy, parents and the public want to see a clearer connection between the public school system and the world of work. According to Starr, preparing students academically, for work, and for good citizenship don't need to be mutually exclusive with the right curriculum and pedagogy.
Not a surprise, PDK found communication to be key for parents who give A's and B's to their local schools, reporting that their schools communicate more effectively with them, give them frequent opportunities to visit and offer input, and are interested in what they have to say.
When it comes to failing schools, the poll found the public prefers keeping them open and trying to improve them rather than simply closing them down, 84 percent vs. 14 percent respectively. On the question of whether schools should use more traditional teaching and less technology, respondents split evenly 43 percent to 43 percent.
For more findings and information on PDK's methodology, visit www.pdkpoll.org