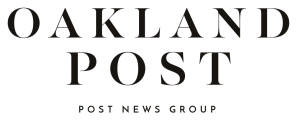 Oakland Unified School District senior Gema Quetzal Cardenas has been sworn in as the sole student member of the State Board of Education.
"My goal is to make sure I represent students as they deserve, because sometimes students don't feel represented. And I want to make sure they get the voice that they need," she told a local TV station.
Quetzal Cardenas was accompanied by her mother, Karina Najera on Sept. 6 to the swearing in ceremony in Sacramento.
Najera seemed amazed that her daughter's life has reached this point. "I was also scared. As we were walking here, I felt like she was my baby, like when she was little and started walking. So, this is a new step for her. And I know she's ready. But as a parent, you always want to keep your baby at home,  and I'm just realizing right now that she's ready for the world."
The 17-year-old former OUSD Board of Education student member was appointed to the State Board by Governor Jerry Brown in March after an exhaustive application process that included hundreds of other student candidates.
"I'm just a proud East Oakland girl," Quetzal Cardenas said just before taking the oath of office. She then explained her plans for her year on the Board.
"I really want to focus on curriculum because that's something that students work with every day.
"You know, it's something very important because curriculum can change, and it changes the students' perspective on subjects and potentially their future careers."
The State Board of Education is a formal body that may be unaccustomed to the kind of activism that is more emblematic of Oakland and OUSD.
Quetzal Cardenas is a prime example of a fearless advocate for what she believes. Her mother says the State Board may not know what's in store for them with the addition of this "proud East Oakland girl."
"I don't think they're ready for her. This morning, one of them approached her and said, 'you know, make sure you speak up because some student members, they tend to stay quiet.' And in my mind, I was like, 'I don't think you're ready for her…' I don't think that California is ready for this new member."
Quetzal Cardenas is receiving internship hours for her service on the state board, all while maintaining a 4.1 GPA. After graduation, she hopes to attend Columbia University in New York City and eventually run for public office.
This article originally appeared in The Oakland Post.