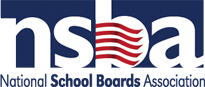 A new report — "Busting the Myth of 'one-size-fits all' Public Education," — from the Center for Public Education (CPE) found an abundance of choice in public schools, both in program offerings and school selection. CPE is the research tank for the National School Boards Association (NSBA). The report comes at an opportune time with the increasing focus in Washington, D.C. and state capitals on educational choice.
"Extraordinary activities and approaches occur in public schools every day because school boards and school leaders continually devise and employ innovative approaches to help students succeed," said Thomas J. Gentzel, Executive Director & CEO of the National School Boards Association. "The constant effort to enhance public education has produced an amazing array of learning opportunities spanning course selection, learning styles, and choice of school."
Public schools are not the monolith critics of public education make them out to be. CPE found that the broadest range of educational and extracurricular options exists in public schools. The report notes that while larger public high schools offer more program choices than smaller ones, even small public schools do better compared to private high schools in programs for which data is available: Gifted or Honors classes, Advanced Placement, and distance learning. High-poverty public schools also outpace private schools overall on high-level course offerings.
Other key findings in "Busting the Myth of 'one-size-fits all' public education," include:
Public high schools offer more educational and extracurricular options for students including the arts, Advanced Placement, Gifted or Honors classes, and distance learning opportunities than private schools.
Public schools are more likely to offer afterschool child care and tutoring or enrichment activities.
School counselors play a key role in students' learning and care: Eighty percent of public schools have at least one part-time counselor compared to only 32 percent of private schools.
The vast majority of public high schools offer access to hands-on college experience with almost all (98 percent) offering career preparation.
The majority of public school students have the option to transfer to schools within their districts or neighboring districts.
"The neighborhood public school remains the school of first choice for the large majority of families, as school districts offer a growing range of options in their efforts to better serve the different interests and needs of individual students," said Patte Barth, Director of the Center for Public Education. "This not only includes the nearly two-thirds of school-aged children who have access to public schools outside their attendance zone. As this report shows, curricular and extracurricular options abound inside the public school building, too, that are designed to engage students in learning."
School choice advocates tend to define educational choice in a binary way – with the sole focus on choice of school building. But that approach fails to recognize the number and range of options that are offered inside public school buildings. When it comes to choices and opportunities for students, CPE's report shows that public schools offer the broadest range of educational choices and are not "one-size-fits all."
Read the report, "Busting the Myth of 'one-size-fits all' Public Education," by Patte Barth and Chandi Wagner at http://bit.ly/2wO14Q5
For additional information contact Charlotte Blane at cblane@nsba.org(link sends e-mail) or 703-838-6231.