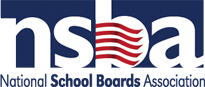 In response to the U.S. Department of Education's new guide for states to use in the development of their education plans as required under ESSA, NSBA Executive Director & CEO Thomas J. Gentzel and AASA Executive Director Daniel A. Domenech released the following joint statement:
"The Every Student Succeeds Act (ESSA) was decisive in its goal to return flexibility and decision making to the state and local level. The success of a bill like ESSA-one premised on state and local control—depends on stakeholder buy-in, and people (including education stakeholders) buy-in to that which they have a hand in crafting. To that end, ESSA was clear to require meaningful stakeholder engagement. Our organizations—which collectively represent the voice of our nation's school system leaders—are deeply discouraged by and concerned with the Department's decision to virtually eliminate stakeholder engagement, an abrogation of the law's intent.
"School superintendents and school board members have worked deliberately to infuse the voice of myriad stakeholders—including state education leaders, teachers, educators, parents and community members—in our ESSA work to date. The Department's decision to no longer prioritize stakeholder engagement dismisses the intent of the underlying statute, disrupts the process, and discounts voices that are committed to ensuring all student receive a quality education.
"Our organizations remain committed to making sure all stakeholders are meaningfully and appropriately engaged in the work of ESSA implementation and as such, we call on the Department to revise its ESSA template to reflect the best practices for stakeholder engagement to better match the law."
"ESSA's structure is clearly predicated on meaningful consultation with stakeholders," said Thomas J. Gentzel, NSBA Executive Director & CEO. "Any non-regulatory guidance to states, including the consolidated state plan template, should feature stakeholder engagement as a core component of implementation."
AASA Executive Director Daniel A. Domenech added, "The public school superintendents we represent are committed to implementing ESSA as intended, including the key element of stakeholder engagement, and to ensuring educational equity and opportunity are the reality for all our nation's public schools and the students they serve."